"Getting a job in container logistics was a thing in Hamburg after finishing my engineering studies in the 90s", Stefan Ecks, the Global Repositioning Manager at SEACO Global said at the beginning of our call. At his first job in equipment control, Stefan received inventory listings from depots that he had to review before he started to manage rail transports to other European countries. "It was a busy time!", Stefan mentioned, "at one point I started to organize European cabotage from the baltic sea to Finland, something that is now known as one-way containers."
Turns out that a few years later, after stops as a product manager at Hapag Lloyd and ZIM, Stefan deals with one-way containers more than ever. With his logistics background and process know-how, Stefan was the perfect fit for a more container leasing focussed role at SEACO. When Stefan started, they organized one-way container moves but "maybe only 50 per year from the manufacturer in China to Europe," he said.
Moving One-Way Containers at low costs is substantial for SEACO

"Because one-way containers were too expensive via road or rail transport, we sometimes had agreements with truck drivers who took our containers with them on their backhaul trip to cover their expenses for fuel", Stefan explained, "but these times are over". With the bunker surcharge or IMO2020, prices got more complex in transport as it got difficult and more expensive to move one-way containers. "Slowly, people are coming back to realistic prices for empty container repositioning which makes it more attractive for us", Stefan continued.
"With one-way container moves we make sure that our customers get their containers on time", Stefan added, "… for SEACO it limits our costs while increasing flexibility and keeping liquidity in our locations". "There are no alternatives, if we have to move containers to sell them it's expensive, sometimes we even end up losing money in that scenario", Stefan explained.
In such cases, SEACO needs more than a few potential partners to organize the one-way move. "On specific routes, such as from Helsinki to Birmingham, reaching out to 2 partners only makes no sense", Stefan explained, "to increase the chances of getting a deal, xChange allows me to reach 50-60 partners for every stretch which increases our chances by a lot!". When organizing one-way moves, SEACO has a few agreements with existing clients and brokers, "but their reach is limited", as Stefan explained, "xChange is the best source of finding new partners as I can reach almost the entire industry with a few clicks!".
Transaction speed on xChange as a competitive advantage

"We use xChange to scale and automate our processes", Stefan added, "notifications I automatically receive, like container A and B have to be returned, take me usually minutes of my time when I have to ask for it in emails".
Having more data to make decisions and gaining transparency in less time is crucial for Stefan to guarantee the perfect level of liquidity per location and to always set the right prices. "3-4 days before the vessel arrives it is too late to reduce prices, I have to fully book containers weeks in advance," Stefan mentioned. "Identifying trends and creativity become more important for us every day, that's why we use xChange to increase the speed of transactions which is a huge competitive advantage for us!".
In addition to that, SEACO works with many smaller companies through xChange that would normally be too small for SEACO. "Managing risks is difficult in our industry, but xChange company profiles help me get a better feeling for the potential partner before we work with them", Stefan said. How many transactions did they make? How many positive reviews do they have? How do they perform operationally? Do they return containers on time?
"We have established many partnerships with container users from around the world through xChange that wouldn't have been possible outside of the platform", Stefan added, "If their rating is good, we always give it a try and so far, we've never been disappointed!"
Want to join Seaco on xChange?
See how 400+ members (from small businesses to enterprise) are seeing value with xChange, 100% free and no credit card required.
Summary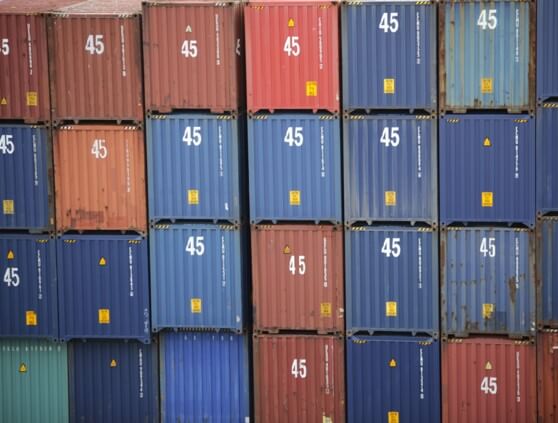 Article Name
How Oceanbox decreased their customer response time from weeks to minutes using xChange
Description
With xChange, the neutral online platform in container logistics, Amanda Mallia finally found a solution that makes moving containers around the globe easy for Oceanbox. Especially three things convinced her of xChange: the transparency, the safety xChange provides and the customer service team which is available 24/7 to resolve issues.
Author
Publisher Name
Publisher Logo