Demurrage and Detention charges can accrue up to 20 times the value of the container itself. A high, that makes these charges important to understand. Learn more about the difference between demurrage and detention here. And try the xChange demurrage and detention calculator on your next shipment.
You run into demurrage and detention charges when you're running late with your containers. From the day you exceed your number of free days, demurrage and detention charges will be added. They will every day until you deliver the containers back to the allocated destination. Such high per diem charges might be "unjust and unreasonable" for freight forwarders. But for shipping lines, they ensure the efficient use of their containers. Ten years ago, these fines were rare. Today they are quite common and can easily exceed $100 per container per day.
That's one of the most frustrating aspects of moving cargo. And must sometimes feel like terminals and carriers are intentionally looking for ways to inflate your bills.
In principle, demurrage and detention have two main purposes: Compensating the shipping line for the use of its container. As well as working as an incentive for the merchant to return an empty container and have a fast turnaround.
What Demurrage & Detention is
Demurrage & Detention come out to play when a carrier or shipping line's containers aren't delivered back within the allowed free days. The free days determine the number of days a shipper can use the container for free. If the free time is exceeded, the user has to pay a demurrage and detention charge. These charges are usually calculated per day.
Demurrage charges always relate to the time a container is inside a terminal. On the other hand, detention is a charge for extended use of the container until it's returned empty to the shipping line.
---
⚡️ ⚡️ If you're annoyed by demurrage & detention charges and want to avoid paying thousands of dollars per containers, feel free to schedule a demo to learn more about how 3rd party equipment helps you. 
---
Importing containers
Demurrage charges depend on how much time a container is in port after arrival. If the full container isn't moved out of the terminal to be unpacked within the free days, demurrage comes into play.
For conventional shipping, the free days are often somewhere between 3-5 days after the container has been discharged from the vessel. Charges are applied for storage of the container until the container is picked up and gated from the terminal. Usually, demurrage must be paid before the cargo can be picked up from the port.
Detention refers to the time outside the port. If the consignee holds on to the carrier's container beyond the allowed free days, detention will be imposed. In other words, a detention charge is applied when the container has been picked up, but not returned to the carrier. Detention charges are an attempt to decrease the container's turnaround time and make shipping more efficient.
On its way home
When you export a container, demurrage charges can occur. This happens when the container is with the shipping line but cannot be loaded on board the vessel. The reason must be because of a lack of documentation or other non-carrier related errors. In this case, the carrier will be unable to load the container to the scheduled vessel. The container will, therefore, have to stay in the port until the next departure. Demurrage charges are then applied to the storage period until the next scheduled vessel.
Detention charges also happen when you export containers. A user is charged detention when an empty container has been picked up for loading and is not returned within the set free-days. Typically, shipping lines allow for 5 free-days to pick-up the container, load it, and return it full to the port. Detention charges are applied to the extra days before the container returns to the terminal.
---
Calculate & compare demurrage charges

Try the FREE xChange demurrage and detention charges calculator below.
Type in a port to get started
---
Difference between Demurrage and Port Storage Charges
Port storage charges are levied by the port for containers that have not been moved out of the port within the free days. This affects yard space and port productivity. Usually, every port offers a certain free period between three and seven days to process import requirements and pick-up the container from the port.
The costs add up
Costs are quite excessive in some countries if consignees are unable to pick up their equipment. That can be because of financial, documentary, or contractual problems. But as soon as consignees exceed the allowed free days the containers affect yard space, port productivity, and congestion. And then the fees come rolling. To encourage importers to take care of cargo clearance issues and pick-up containers on time, ports charge these storage fees.
Port storage charges are collected for full containers that are uncleared for import. As well as full containers yet to be shipped for exports or empty containers within the port. Different terminals offer different free days. But the charges usually circulate the port. Resulting in a similar level of fees, which are valid for one year. The charges are collected directly by the port or via the shipping line. As the shipping lines sometimes move the containers to a private depot to avoid storage charges for the customer.
For instance, the port storage charges at Antwerp are free for the first 7 days and start at € 10 for 20′ and € 20 for 40'. They then increase every 4 days.
That is, however, slightly different from demurrage and detention charges. Shipping lines charge demurrage fees when clearance is delayed. It is also possible that you have to pay both demurrage and port storage fees at the same time.
---
Watch our free webinar to learn everything you need to know about demurrage & detention and how you can avoid it. If you have questions, feel free to reach out to us anytime. 
---
Plans and demurrage charges
Demurrage charges arise because of poor planning or unforeseen circumstances. Something mega-ships flooding terminals with containers play a role in. Common examples include incorrect or lost documents, customs clearance. As well as external impacts such as congestion or for instance a shortage of chassis.
It is important to be on time and be prepared. Especially with all the documentation required to move cargo from point a to point b. Per diem charges quickly emerge when there are discrepancies in the address details, voyage details, and cargo or freight particulars. The worst-case scenario is obviously when you lose important documents!
Customs are another source for high per diem charges. They require certain documents and need time to verify the origin of goods. It is important, that the details on the customs documents match with the details on the commercial invoice along with the customs clearance documents. Find out more about the needed customs documents here.
A more external source of delay you can't control is port- and terminal congestion. Along with a lack of drivers or a shortage of chassis. It comes down to the individual situation. But ports have different hinterland connections, warehouses, and infrastructure. These can make it impossible to return a container within a given timeframe.
Demurrage calculation: How expensive is it? 
Demurrage = (Total Days – Free days) x per diem charge
To calculate the demurrage charge this is what you do: Per diem costs multiplied by the number of days above the agreed free time. In the example below for a 20ft. container, the allowed free days are 5, but arrival and collection date are 25 days apart. Demurrage charges usually increase over time! In the given example, the carrier charges $60 per day for the first 10 days and $120 from day 11on. And sometimes, carriers even charge up to $400 per container per day …
Negotiate Demurrage & Detention!
Demurrage and detention are in most cases out of your hands. However, there are multiple ways to mitigate the risk of unpleasant additional charges. Try to negotiate instead of accepting a quote as it is. Negotiate with port officials or carriers. You can, for instance, request more free-days for your cargo and thereby save demurrage and detention. This will buy you some more time and might work as a strategy to avoid unexpected charges. Often, port officials grant shippers with a large volume of cargo more time.
Further, ensure that you are aware of the customs process. As well as the port regulations at the location your goods are headed. Most importantly, dispatch your cargo as far in advance as you can! This gives you more flexibility for unforeseen challenges, such as bad weather or backlogs at the port. The same applies to load/unloading times, where just small-time buffers can do the trick.
Talking about time-buffers, it is important to be 100% sure about what "available" means. Is it available as soon as it is off the vessel? Or only when a truck can actually pick-up your equipment? For some ports, a container is available as soon as it hits the ground. While others argue that it needs to be accessible to be available. Even though it confuses, it all comes down to the contract you sign! In the end, shippers are almost always responsible for per diem fees.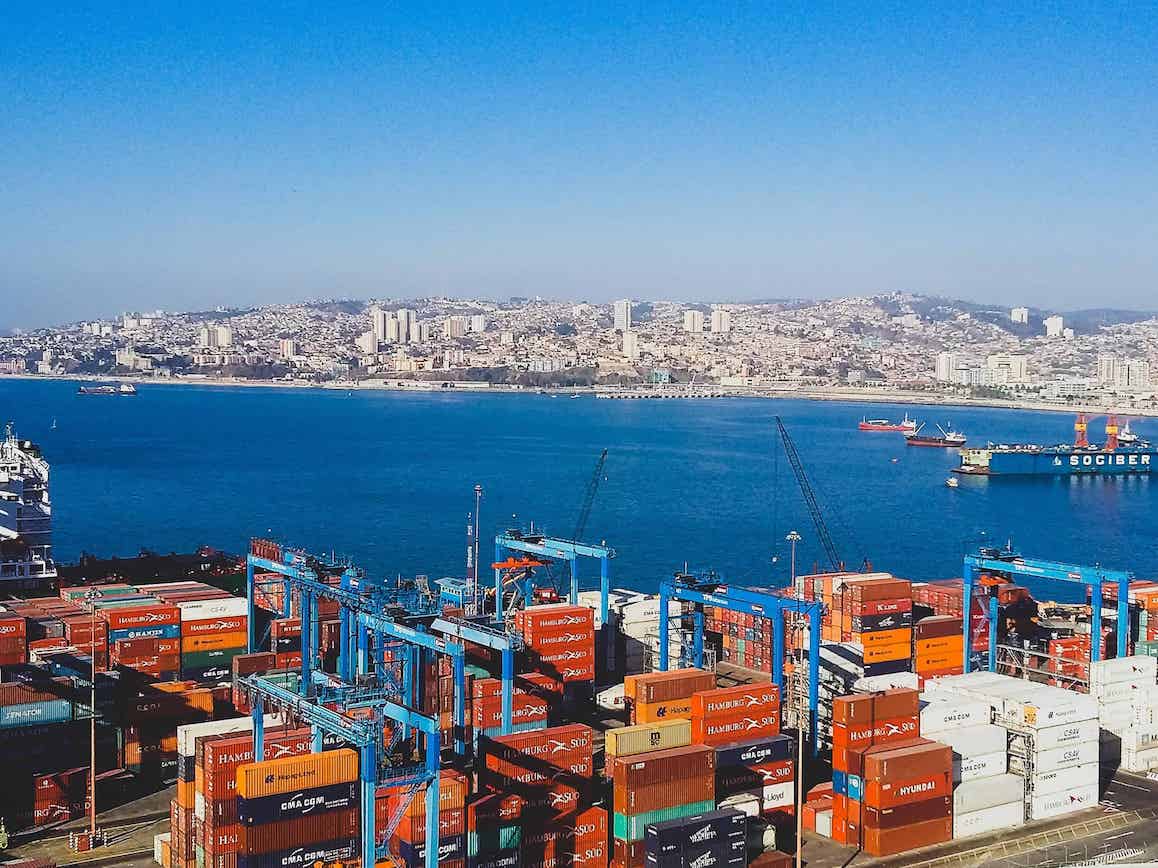 Avoid tremendous demurrage & detention charges with SOC Containers
SOC containers belong to the shipper and can help you avoid demurrage & detention charges. You basically just borrow equipment from a container owner. You use it for one-way use and return it at your partner's depot at the port of destination. That's most of the time for free because container owners are not (only) interested in a quick turnaround. They want you to reposition their equipment. In that way, they can keep a good balance and therefore charge almost no per-diem fees.
We, at Container xChange, help you find SOC Containers in more than 2500 worldwide to avoid demurrage & detention. Just click on the banner below, and we'll show you how xChange can help you find equipment!


Summary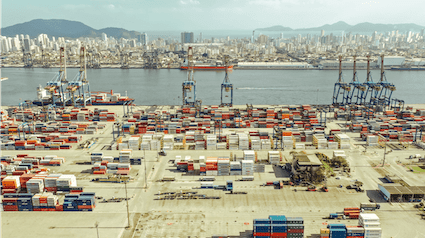 Article Name
Demurrage & Detention Charges explained
Description
Demurrage and Detention charges can accrue up to 20 times the value of the container itself. A high, that makes these charges important to understand. Learn more about the difference between demurrage and detention here. And try the xChange demurrage and detention calculator on your next shipment.
Author
Publisher Name
Publisher Logo