Are you looking to buy containers? Here's an overview of the top container manufacturers globally. You'll also get a tip on how to easily find containers from trustworthy partners worldwide.
Chinese companies currently top the list of the biggest shipping container manufacturers. They take up 85% of the world's total production of shipping containers. However, in the past years, container manufacturing has also become a bigger market in India.
Impact of Covid-19 on container manufacturing
Before the worldwide pandemic, the container market was expected to continue its growth going into 2021. Statista believed the market would increase by 4.8% between 2020 and 2021. But as we all know, many container manufacturers started cutting down on production at the beginning of the year. An attempt to keep the prices stable.
However, as with many other things in the past year, it didn't go quite as planned. It was only for a short time period that the demand for products from China and Asia slowed significantly. The economy in Europe and the US quickly got back on its feet, something that was felt in the growing need for containers to export goods from China. The sudden increase in demand put pressure on the global container fleet and ports. Leading to port congestion in the US and Europe and container shortages in Asia.
The shortage and port congestion has made it more difficult for many to get their hands on containers where they need them – and at a good price.
Are you also looking for containers? Then you don't have to look any further. Whether you want new or used containers, Container xChange can help you find the containers you need quickly and easily. More than 600+ shipping companies worldwide already use xChange to trade and lease containers. 
Want to see if xChange has the containers you're looking for? Click the banner below and schedule a call with our expert team. They'll show you the platform and help you find the equipment you need.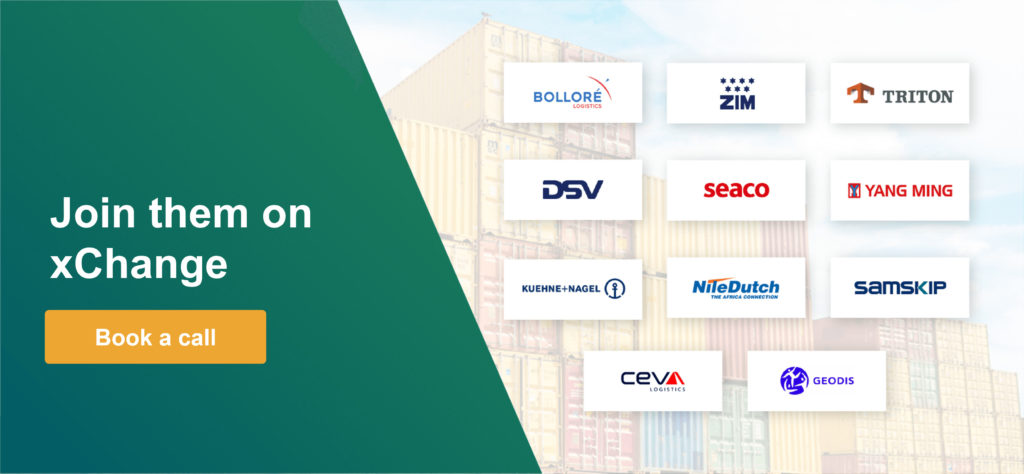 Top container manufacturers
Let's have a look at the complete list of the largest container manufacturers around the world.
| Name | Website | Headquarters |
| --- | --- | --- |
| CIMC | http://www.cimc.com/en | Shenzhen, China |
| Singamas | http://www.singamas.com | Shanghai, China |
| CXIC | http://cxic.com | Changzhou, China |
| CEC | http://www.cecontainers.com/ | Shanghai, China |
| W&K Container Inc | https://www.oceancontainer.com | California, USA |
| Daikin Industries | https://www.daikin.com | Osaka, Japan |
| Maersk Container Industry | https://www.mcicontainers.com | Copenhagen, Denmark |
| TLS Offshore Containers International | https://www.tls-containers.com | Singapore |
| YMC Container Solutions | https://www.ymccontainersolutions.com | East Yorkshire, UK |
| DCM Hyundai | http://www.dcmhl-hvgpl.com/company.php | Faridabad, India |
| COSCO Shipping | http://lines.coscoshipping.com/ | Shanghai, China |
CIMC (China International Marine Container Group Co., Ltd.)
Founded in 1980 as a merger between China Merchants Group and East Asiatic Company and is headquartered in Shenzhen, China. They have a long history as container manufacturers and provide all types of containers ranging from Dry Containers to Modular Container homes, with target markets in North America, Asia, and Europe. CIMC has 11 factories and has an annual capacity of 2 million containers and it is the first company to reach the mark of 2 million TEUs internationally.

SINGAMAS (Singamas Container Holdings Ltd.)
Singamas was founded in 1988 with their first factory in Shanghai. They are one of the leading container manufacturers coming from China. They have 9 factories located in China and this strong infrastructure helps them produce dry freight containers, collapsible flat-rack containers, open-top containers, tank containers, offshore containers, and other specialized containers. It has an annual capacity of 980,000 TEU. Singamas had a record revenue of $1.7 billion in the year 2018. Singamas sold 4 of its 5 manufacturing facilities to COSCO Shipping Financial Holdings. After this deal, Singamas annual capacity is down to 480,000 TEU.
COSCO Shipping
Yet another Chinese giant. It is a multinational transportation service and real estate conglomerate headquartered in Shanghai. It was established in January 2016 by the merger of COSCO and China Shipping. And as of now, COSCO Shipping has the largest vessel fleet in the world – 1310 vessels with a capacity of 105.92 million DWT.  Before purchasing SINGAMAS facilities, Cosco was engaged in the container manufacturing business through its subsidiary Shanghai Universal Logistics Equipment, which has an annual manufacturing capacity of 500,000 TEU. COSCO also holds 14.5% equity interest in CIMC.

CXIC (CXIC Group Containers Co., Ltd.)
The company was founded in 1996 in Changzhou, China. It is a privately-owned enterprise specialized in container manufacturing. The company has a manufacturing capacity of 800,000 TEUs per year. They produce dry Cargo containers, special containers, tank containers, and export 90% of their production to 40 countries. The company has assets worth $1 million including $300,000 in fixed assets.
CEC (China Eastern Containers)
CEC is a growing container manufacturing company in China with target markets in North America, Europe, Asia, Australia, and the Middle East. With their headquarters and factory located in Shanghai, they have an annual production capacity of 150,000 TEU. Their products include Shipping containers, Heavy Duty storage containers, Offshore Containers, and Specialty Containers.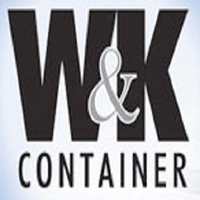 W&K Container Inc.
The company is a container manufacturer in California, the USA since 1995. With 25 years of experience in the industry, they're contractors of the US Federal Government and Military. They supply to local and municipal governments and the private sector. Company revenue reached $600,000, which helped them become one of the largest shipping container manufacturers of 2020.
---
Looking to buy containers? Book a call with our team and get the containers you need – at a competitive price.
---
Daikin Transportation and Refrigeration Systems
This division is a part of the Daikin Industries Ltd, which was founded in 1934 and is headquartered in Japan. They were one of the frontrunners of the industry to enter the market with refrigerated containers. With their innovation Daikin LXE10E, they increased their customer base by 1000% by 2010. They supply containers to more than 50 shipping and leasing companies. Daikin had revenue of $21.606 billion in the financial year 2017.

MCI (Maersk Container Industry)
Not just one of the biggest shipping lines worldwide, MCI also manufactures containers specializing in reefer and refrigeration containers. They have developed the most energy-efficient reefer container called the 'StarCool'. They had factories in South America and China and since 2018 they have consolidated their operation to just two facilities in China for reefer and dry containers and R&D and test facilities in Denmark. Hapag-Lloyd recently placed a record-breaking order of 13,420 reefers with Maersk which includes 970 20-feet and 12,450 40-feet containers.
TLS Offshore Containers International Pvt Ltd
TLS specializes in offshore containers and special containers. They set up their manufacturing base in 1995 in Singapore and are one of the largest container manufacturing bases. They have a global target market with clients in Asia, Europe, South America, and Australia. It is notable that TLS buys their parts from Daikin to build their reefer containers.

YMC Container Solutions
Headquartered in the UK, YMC manufactures shipping containers along with a variety of multi-purpose containers. They have two manufacturing facilities, one located at Brandesburton and one at Wakefield
 DCM Hyundai Limited (DHL)
DCM was established in 1993 and is a joint venture between DCM Shriram Industries and The Hyundai Group of Korea who are world leaders in the container business. They have a state-of-the-art facility in Faridabad, located close to New Delhi. They also produce trailers, tippers, containerized bodies for white goods.
How do you find the right container?
We all know that keeping a constant eye on the developments in and outside of the industry is time-consuming. And you already have your hands full keeping customers up to date on shipments and starting up with new partners. So, in between yet another phone call and a new email ticking into your inbox, worrying about buying containers and their prices almost feel like a full-time job on its own.
But there's no reason for you to depend on manufacturers or carriers when you look for boxes. No more wasting time searching for container manufacturers, doing background checks, and time-consuming negotiations.
Imagine that you're scrolling through a list of containers put up for sale. Just like you do, when going over the menu card at the local pizzeria. Just like on the pizzeria's menu card, you can see all the different prices on the list of containers, while you're scrolling through. That way you don't spend hard-earned money buying a container that's overpriced.
To make it even easier, this list would give you access to containers worldwide. And the owners of these containers have all been vetted and checked, minimizing the risk of you being cheated out of your money. Sounds easy and convenient, right?
It is.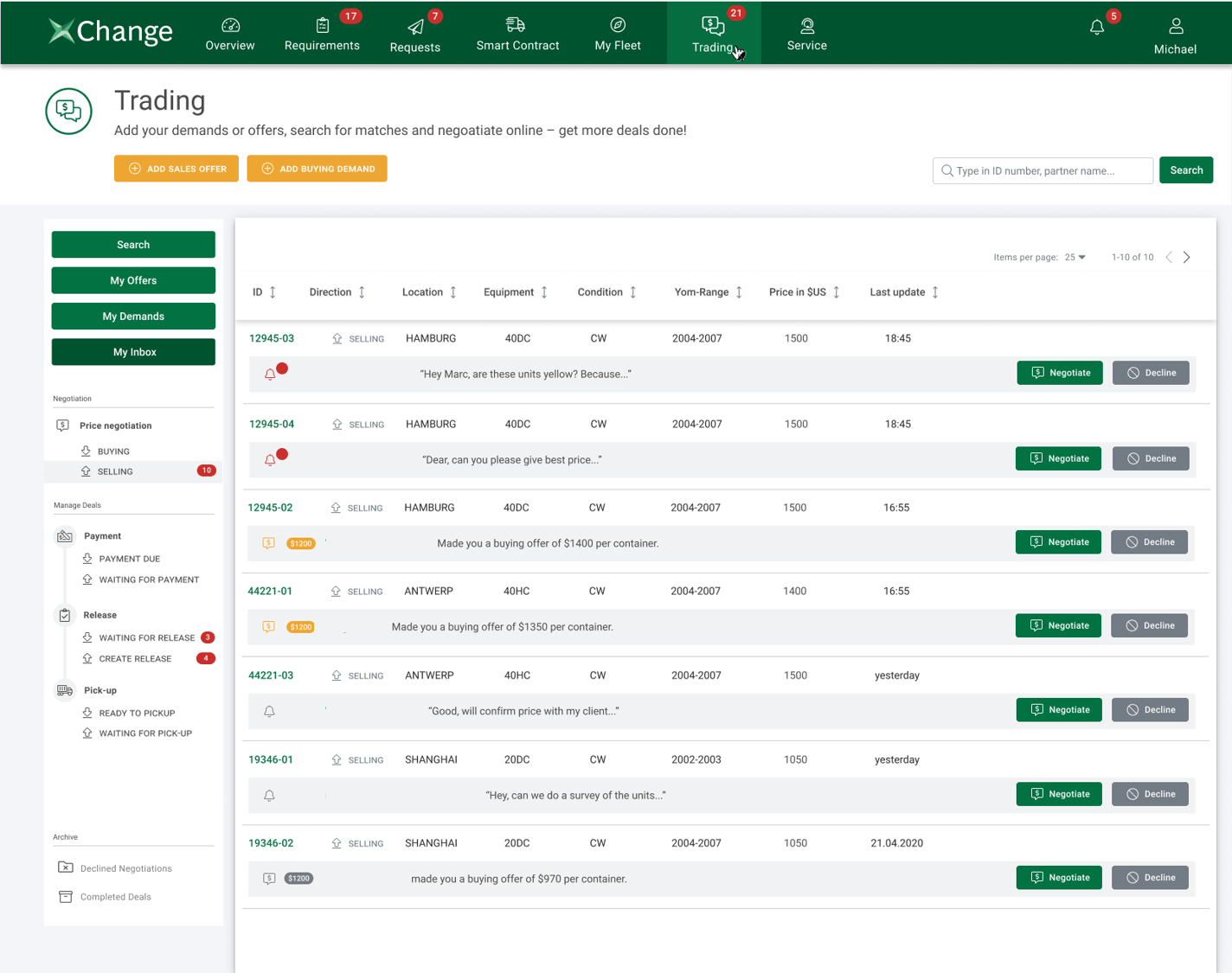 On container xChange 600+ shipping companies already buy, sell, and lease containers online. That gives you a unique opportunity to find exactly the containers you're looking for – right where you need them, at the best possible price.
Want to have a look at the current offers on the platform? Click on the banner below and figure out why so many companies already use xChange to help them buy, sell, and lease their boxes.
Related Posts
Summary
Article Name
Best Shipping Container Manufacturers [Global 2021 Top List]
Description
Chinese companies currently top the list of the biggest shipping container manufacturers. They take 85% of the world's total shipping container production. See the list of biggest container manufactures and find new build or used shipping containers from copmanies like CIMC, Singamas, Daikin, Maersk and more.
Author
Publisher Name
Publisher Logo