Coronavirus & Container Logistics
What's your next move? 
Get in touch with our expert team to learn how 3rd party equipment and market transparency help you remain competitive and navigate through the current challenges. Submit your contact details to get a free trial:
Join 300+ forwarders, NVOs and container owners – get your free trial now!
Have all your questions answered
Learn about how it impacts your peers, get insights into CAx data and access to 2 immediate remedies. We brought together freight forwarders, NVOs and container owners to answer the most important questions collectively:
Type in your contact details to get started: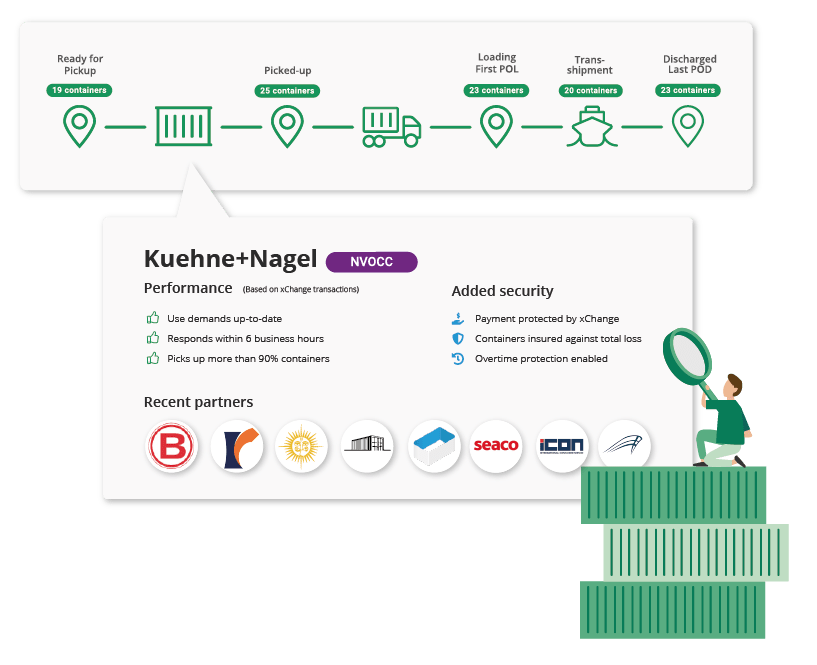 Remain competitive with 3rd party equipment
As increased flexibility and quickly adopting to changes becomes more important, 3rd party equipment can help you have a plan B in place or save demurrage & detention charges.
With xChange we help you get access to containers at 2500+ ports and make working with new companies easy for you – especially now during the Coronavirus.
Learn how you can remain competitive using xChange and join +300 forwarders, NVOs and container owners on our neutral online platform now.