The single source of truth for your container related payments
With xChange you have only one payment partner – not several scattered across different countries and currencies. All your payments get credited to the wallet in real time, you can approve invoices online and gain full control of all credits and charges with xChange.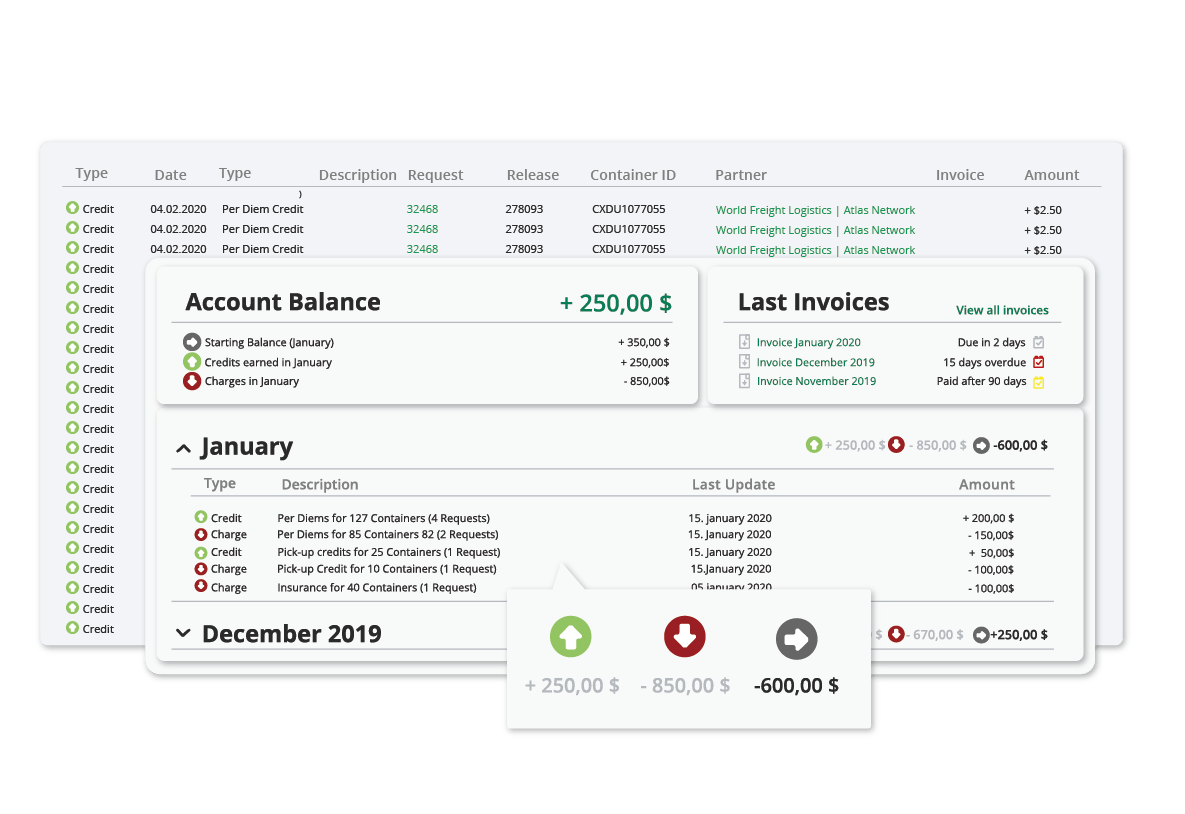 You can request a payout anytime and get paid on the next business day or trigger it automatically once your balance reaches a predetermined threshold.
Say bye to piles of paper invoices
Check your credits or charges online instead of approving piles of paper invoices and see all the different categories of credits and charges on a unit level in your monthly activity overview.
Never forget to invoice lease charges or per diem fees
All your per diems and pick-up fees are credited daily to your xChange wallet based on pickup and drop-off date of your transactions.
Easy like PayPal for Container Logistics
Let us show you how the platforms works for free and join +300 forwarders, NVOs and container owners on xChange now.