Find SOC Containers and identify Partners for One-Way Moves 
Just type in your pick-up and dropoff location, select if you want to supply or use containers and get a list of potential partners for your stretches within seconds.
New Business & more Deals globally 
Search for standard and special equipment in more than 2500 locations worldwide. Find equipment on your core stretches and monitor the market for growth opportunities.
Social like LinkedIn and Twitter
To increase your chances, use the newsfeed to find hot requests tailored to your needs or share your own requirements to it to increase reach. If you have bigger lists, just bulk upload them to xChange to find new partners on multiple stretches easily.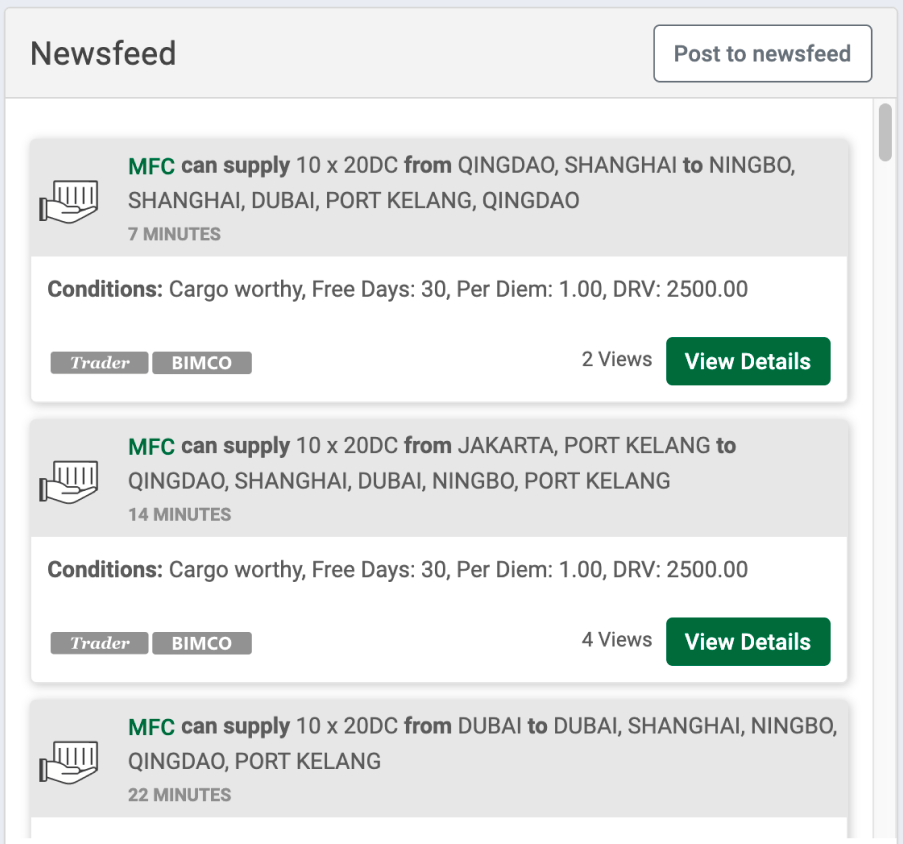 Get Release Reference within 5 Minutes
Using search you can find common results that allow you to make an offer to the potential partner. Rapid Booking results have fixed terms – these can be booked right away without any negotiations.
If you have regular business with a specific partner you can add your contracts to our Smart Contract feature. This allows you to do repeat-transactions with your most frequent partners all with one click.
Gain Transparency in Container Logistics
Let us show you how the platforms works for free and join +300 forwarders, NVOs and container owners on xChange now.
[contact-form-7 404 "Not Found"]