Everything related to your transactions in one place
If you're not sure about the progress of a specific deal, the deal overview is your place to go! It has transaction terms, the chat, extra services and all the important documents saved. We never remove deals that you have done – this way you have a perfect record over all your transactions and contracts.
The deal overview covers all important terms such as the freedays, per diem charges, the damage protection plan (DPP) and the discounted residual value (DRV) of your container. They can be negotiated in the beginning and are the contractual framework of every transaction.
You can book container surveying, an insurance or payment handling to every transaction on xChange. With only one click you can get on- and of-hire inspections from one of our certified surveyors or insure your containers against any damage and total-loss.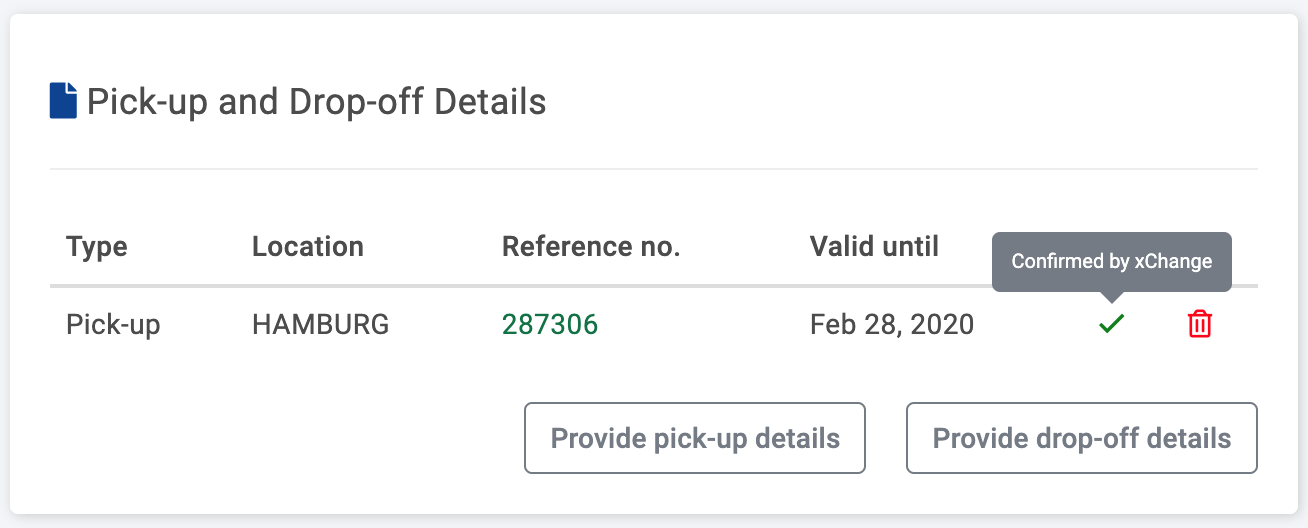 One place for pickup and drop-off references
Our release creator lets you easily create and share pick-up and drop-off references in any format with your partner and any involved stakeholder.
Digitize your Container Logistics
Let us show you how the platforms works for free and join +300 forwarders, NVOs and container owners on xChange now.