Managing SOCs is easy now! Find new partners, make more deals, track the entire journey and manage your payments with xChange.
Find trustworthy partners for one-way container moves
Just type in your locations and select the container type and quantity needed. The platform then gives you a list of vetted partners that fit to your needs in less than a second.
Go through the list of offers and learn more about your partner's performance on xChange as well as how they're rated by other members.
Hassle free operational handling of SOC deals
Whether it be the free-days, per diem charges, pick-up credits or the damage protection plan, you can negotiate the details with your partner in the chat. Then add container insurance, surveying or payment handling to the deal.
Monitor everything related to your transactions online
Have all your containers and releases in one place to receive ETAs and current positions for containers that require your attention. Download the tracking information and integrate it with your transport management system.
Like PayPal but optimized for container logistics
Gain full control of all credits and charges, review invoices without manual paperwork and automatically credit per diem charges and pick-up fees to your account.
No more bilateral invoicing and costly international bank transfers- let xChange manage your payments and request a payout whenever you want.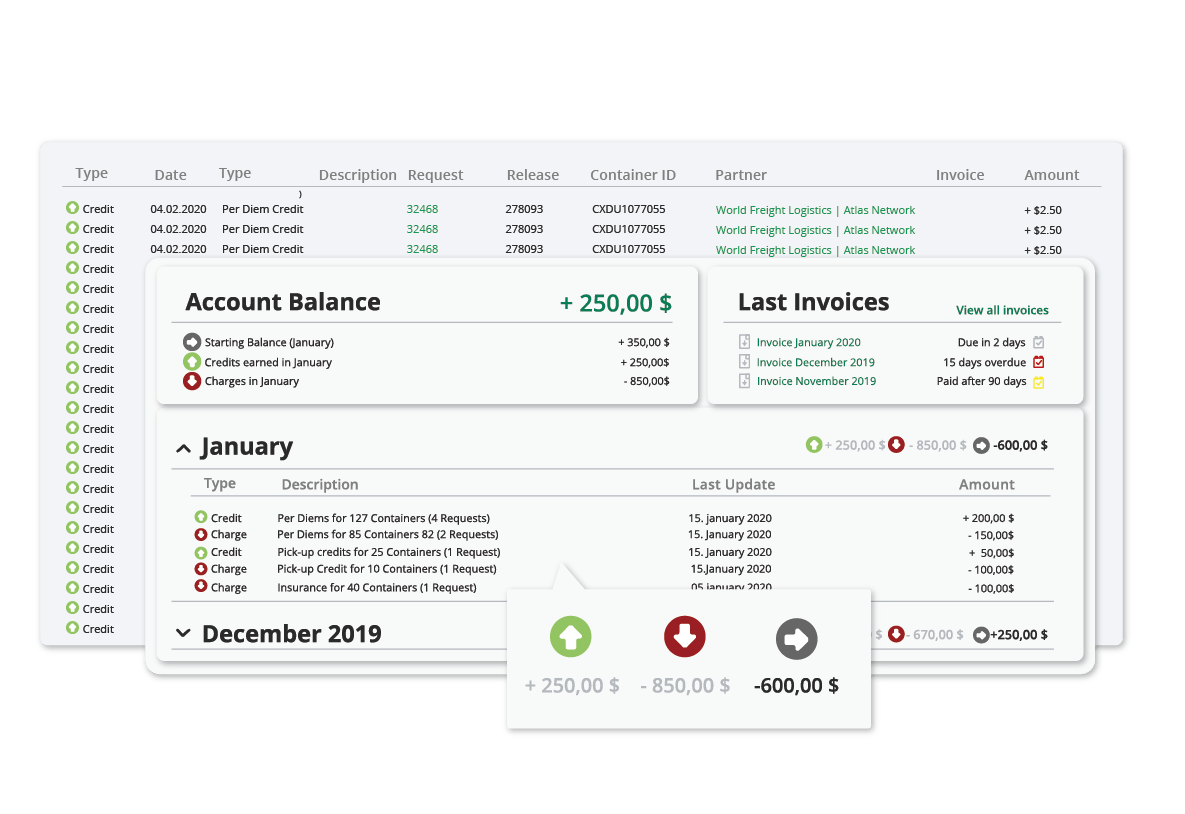 Let us show you how the platforms works for free and join +300 forwarders, NVOs and container owners on xChange now.