300+ companies use our neutral online platform to organize one-way moves/ SOC containers and grow their network. Join them and digitize your container logistics!
Work with certified partners & grow your logistics network
Just type in your locations to identify vetted partners for one-way moves in 2500+ locations.
Have your negotiations transparently logged online , add extra services such as container insurance or surveying to your transactions and have one place for all your important documents.
Track your containers in one place
Have all your releases and containers tracked in one place down to the unit level. Act on tracking alerts in case specific containers require your attention!
No more payment related concerns
No more bilateral invoicing and following up on invoices. Enjoy automated payment handling on xChange and know that you always get your money on time.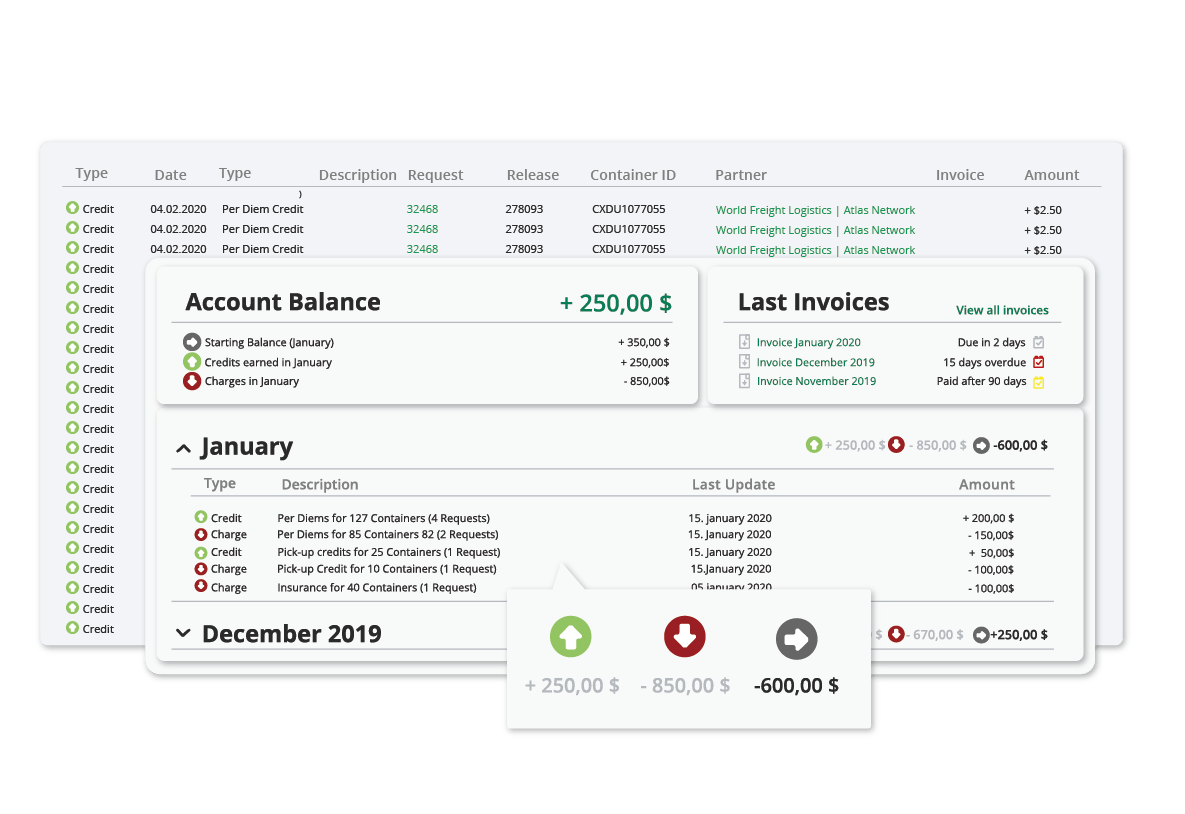 How members are seeing value with xChange
"We're having all our one-way containers run through xChange including total loss insurance."
"xChange helps us find hundreds of global one-way partners to balance our inventories."
"During the few months that we have used xChange, we have saved more than 40,000 EUR."
"The hassle free sourcing of new equipment allows us to move more containers in less time!"
For Container Owners
Oceanbox decreased their customer response time from weeks to minutes using xChange
For Container Users
How VMR Lines turns speed into their biggest advantage finding equipment on xChange
For NVOCCs
COVID-19 | How Indus remains competitive through substituting their own fleet with one-way moves

Talk to our expert team to have your questions answered and join +300 forwarders, NVOs and container owners on xChange now.