Learn from some of our forwarders, traders, NVOs, carriers and leasing companies about how they benefit from using xChange.
"We're having all our one-way containers run through xChange including total loss insurance."
"xChange helps us find hundreds of global one-way partners to balance our inventories."
"During the few months that we have used xChange, we have saved more than 40,000 EUR."
"The hassle free sourcing of new equipment allows us to move more containers in less time!"
For NVOs/ Traders
How digitizing their one-way business saves VS&B Containers valuable time
For NVOCCs
How Indus Container Lines is substituting their own fleet with one-way moves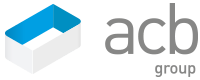 "I like the interactivity, user friendliness and service that is provided by the platform and the entire xChange team."
Tim Sturbaut, Operations Manager
For Container Owners
Oceanbox decreased their customer response time from weeks to minutes
For Container Users
How VMR Lines turns speed into their biggest advantage finding equipment
"I like Container xChange a lot! It is a very useful concept to increase operational flexibility to find equipment, especially for NVOCC operators and freight forwarders"
Capt. A. Shakoor, Managing Director 
Let us show you how 500+ members (from small businesses to enterprise) are seeing value with xChange.