Reposition Containers for next sale or lease deal

Reposition your empty containers for your next sale or lease deal with trustworthy partners on xChange. Try now:
One-way container moves made easy
No more operational hassle! Find reliable partners based on partner ratings & reviews who move your containers to where you really need them and let the platform do the time-consuming manual work.
Type in your locations and find vetted partners for your one-way moves within seconds. See the performance ratings and peer reviews of your prospective partners and get deals done quickly.
Receive container tracking alerts 
Monitor all your one-way container moves on a real-time dashboard! Receive container status updates and tracking alerts, such as ETAs or misuse warnings, and only focus your time on the containers that really need your attention.
Automate container operations
xChanges saves you the time-consuming, error-prone manual work and frees up your resources. Whether it be payment handling, contracting or adding insurance, the platform automates these tasks for you and only sends notifications when something has to be done.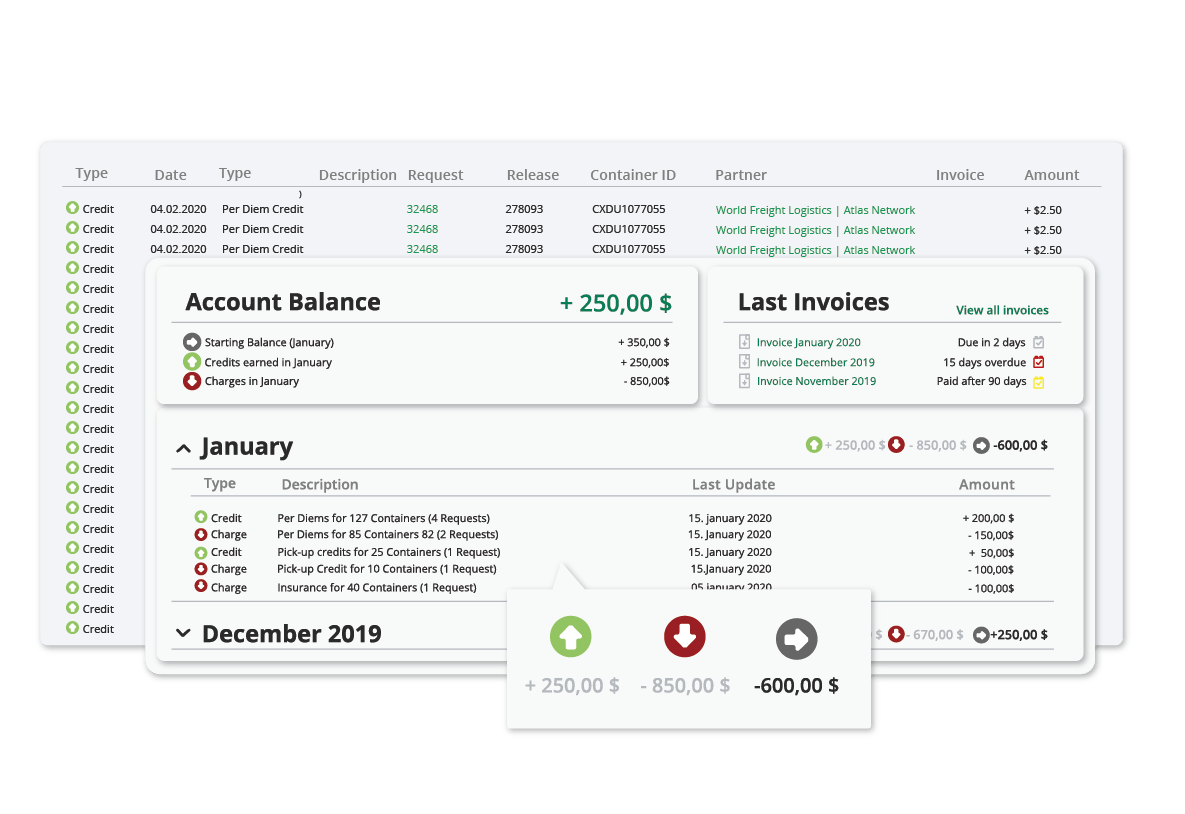 How other companies use xChange?
See what they like about xChange below or read more about existing members on our members page.
"We're having all our one-way containers run through xChange including total loss insurance."
"xChange helps us find hundreds of global one-way partners to balance our inventories."
"During the few months that we have used xChange, we have saved more than 40,000 EUR."
"The hassle free sourcing of new equipment allows us to move more containers in less time!"
For Container Owners
Oceanbox decreased their customer response time from weeks to minutes using xChange
For NVOs/ Traders
How digitizing their one-way business saves VS&B Containers valuable time
Let us show you why our members love the platform and join +300 forwarders, NVOs and container owners on xChange now.