In theory, tracking your container should be a matter of seconds, right? You've got the container number, you type it into a search field and the system tells you the current location or the container status. In reality, container tracking is broken!
You have to use ad-based tracking websites where you type in your unit number in order to get forwarded to one of the carriers website to type in your number again. It looks old, feels like it is from the 80s and is not satisfying. They don't offer a dashboard to store your container tracking data, you have to type it in every day on your own, container after container. Aggregating and collecting the information you need every day takes a lot of time, it's not smart at all and if you don't pay attention, you accidentally click on an ad because they're all over most of the container tracking websites.
At xChange, our vision was to challenge the status quo and develop a smart container tracking solution that saves time, creates transparency and is easy to use. Something where you can easily add containers, that automatically updates itself and stores the data for you. We thought container tracking should be integrated with the transport or equipment management system you're using, ad-free and easy to use. To develop such a solution we've been testing different formats during the last year, developed MVPs with some of our customers and collected their feedback on it.
And today we can finally present: MyFleet – your smart container tracking solution to monitor containers and manage your releases.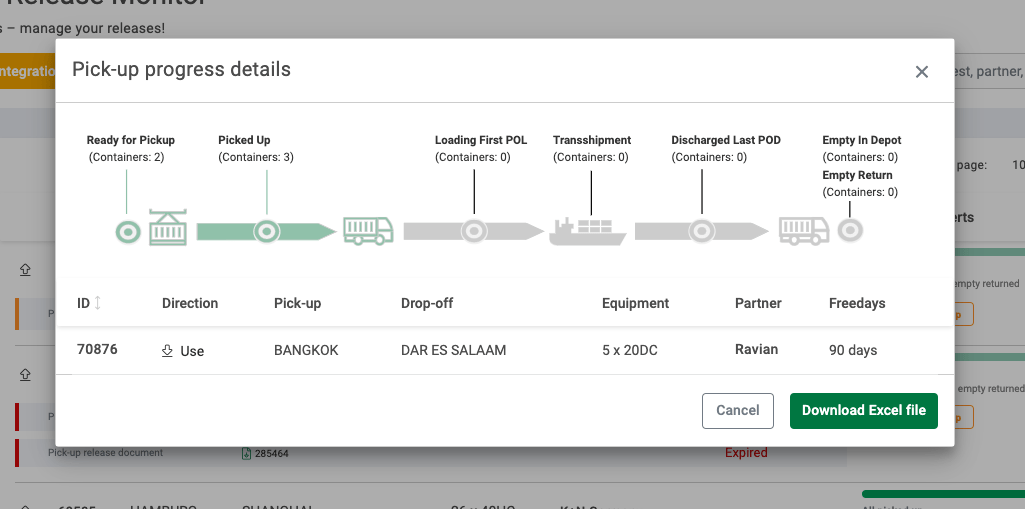 With MyFleet you finally have all your pickup and drop-off references in one place together with an overview of all the containers you use or supply. The best thing about MyFleet is that it shows tracking alerts and sends you notifications. You don't have to worry about anything, the system only notifies you when something happens that requires your attention. Container tracking alerts and notifications include ETAs, container moves, delay warnings or miss route alerts for you to always be up to date.
With MyFleet your can even track containers outside of xChange and integrate it with your equipment management systems or just export the data as a CSV or excel file. On our new dashboard, you can search for locations, container numbers, xChange request IDs … whatever you want – the system always shows you the data you want to see, up to the single container.
Container tracking for more transparency and better fleet visibility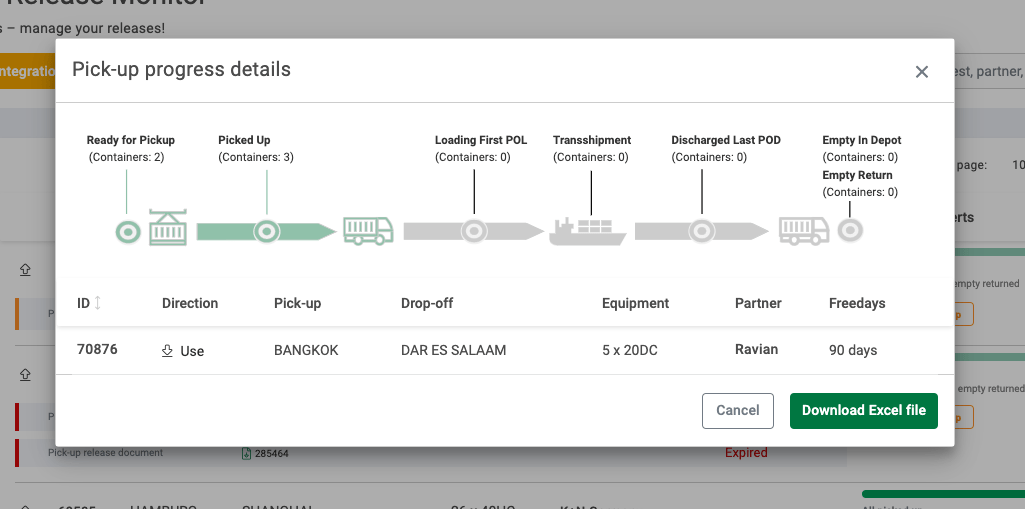 But the best is yet to come! MyFleet makes your life easy and exactly tells you what to do. It might be a pick-up reminder or the return schedule … MyFleet does the thinking for you and has all the needed documents such as pick-up release or drop-off reference in one place for you! If you're really into container logistics, MyFleet is the only smart container tracking solution that does the work for you. Reduce the cumbersome, manual work and use the additional time to focus on your core business. With MyFleet, tracking is now fully automated, smart and fun! If you're interested in upgrading your container tracking system, feel free to get in touch anytime.