A container surveyor usually conducts inspections, surveys and examinations of container equipment either before or after a company lease a container to make sure the container is in the desired condition. Most of the time leasing companies instruct a surveyor to safeguard themselves, but surveying containers is also important for cargo owners. Imagine your customer wants to ship food! In that case, you would instruct a surveying company to make sure the containers you want to use are food-grades. In general, you can choose between different types of inspections, but usually, container surveying companies offer the following inspections: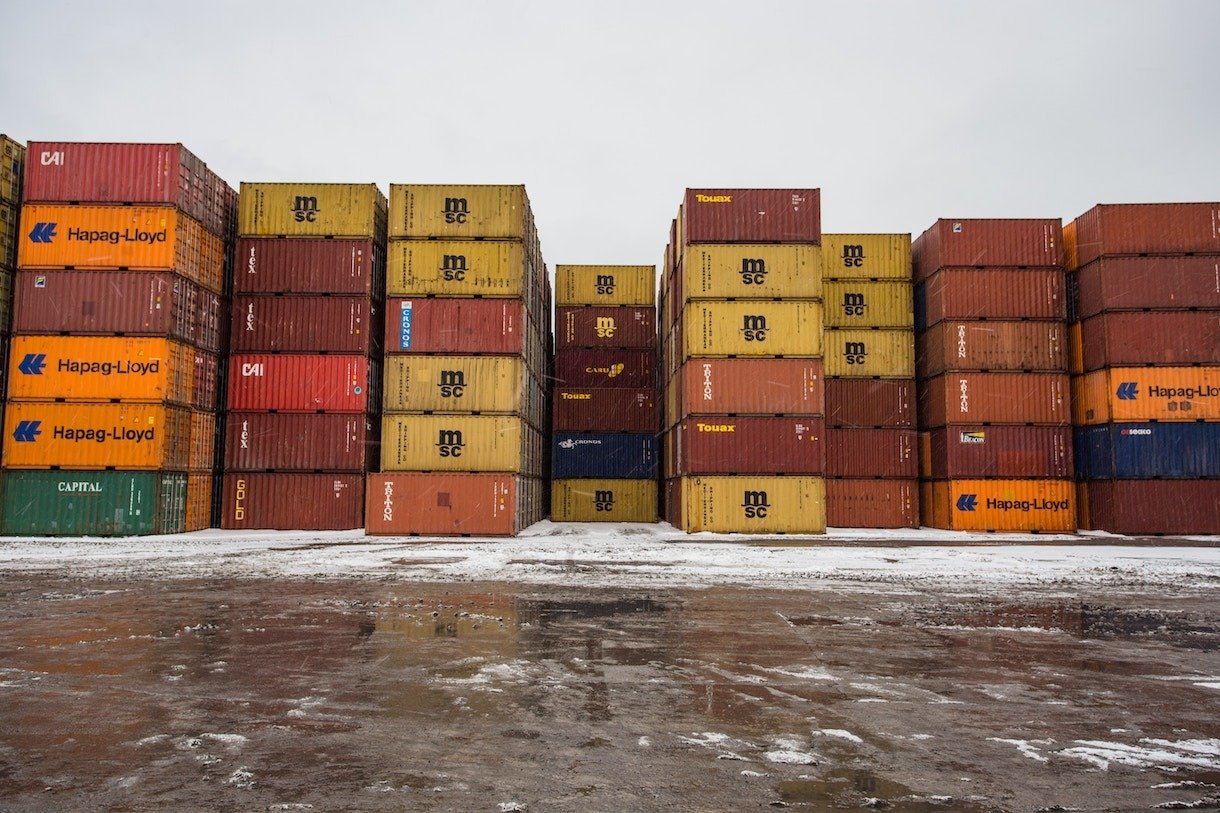 On-Hire Inspection
In this case a surveyor would inspect the containers before a lessee leases some containers to make sure that the container meets the condition criteria specified in the lease agreement between the lessor and the lessee. That includes a detailed record of the container's condition in the beginning, with particular focus on any pre-existing damages or other defects. Afterward a surveyor would classify the container as general-cargo, food-grade or other standards specified by the lessee. For special containers such as reefers, an inspection would also include a check of reefer machinery, testing motors for bearing noise and leakage and requesting the download data in all cases.
Benefits of on-hires include that the container will withstand in-service maintenance for a reasonable period of time. Having an on-hire inspection also guards against the lessee being held liable for any damage which occurred before delivery of the container. Most important is that a surveyor confirms the suitability of the container to carry the specific cargo – which is crucial for instance if you move food.
Container Inspections from containerxchange
Off-Hire Inspection
An off-hire inspection takes place in the lessor's depot after the containers have been redelivered to check that items identified as lessee damage conform to the agreed lease terms and to general industry practice. Afterward, surveyors document the results to the customer, including a breakdown of all adjustments. A surveyor confirms that the proposed repair methods are the most economical and verifies that repair costs are in line with the local market (in case of damage).
Condition Survey
A condition survey is one basic inspection to record all impact and other operational damages, as well as wear and tear. Thereby a surveyor assesses whether a container is, or at reasonable cost could be, in a suitable condition to carry cargo. Afterwards you know the most cost-effective next step for the container for instance loading with cargo, repair, redelivery to lessor or empty repositioning.
New unit factory inspection
The main objective of factory inspections is to ensure containers will be produced with the highest quality manufacturing processes before mass production commences to protect the customers interest and to ensure the container will enjoy optimal longevity of useful life. Additional to that a surveyor confirms that containers have been manufactured in accordance with the agreed specification without defect, in an efficient manner to the highest quality standard in accordance with the customers delivery timing requirements.
Container Surveyor in digital
Surveyors are starting to digitalize their service offerings. A good example is Creative Management Concepts (CMC) with the EOS web platform. Developed by Equipment Optimization Solutions, Ltd., (a separate company of which CMC is the largest shareholder), EOS makes surveying processes more efficient by offering online visibility over the survey process, estimate cost adjustments, photos, etc. Customers and CMC both save time by reducing the number of emails, PDFs, image attachments, etc.  EOS is a complete, real-time M&R management tool that covers the entire repair cycle, digital documentation of processes, as well as tariff checks, third-party claims, mobile apps for surveyors and depot users, and an extensive reports capability. The platform is already being used by some of the biggest shipping lines such as Maersk Line and Ocean Network Express, but also by smaller carriers such as Seatrade, Marfret, Unifeeder, Transfennica, Chiquita,  and Tarros.

Summary
Article Name
Container Surveyor | On-Hire and Off-Hire inspections explained
Description
A container surveyor usually conducts inspections, surveys, and examinations of container equipment either before or after a company lease a container to make sure the container is in the desired condition.
Author
Publisher Name
Publisher Logo