Container Leasing companies lease shipping containers or manage fleets for investors. Their operations include acquisition, leasing, re-leasing and sale of intermodal containers as well as buy and sell activities. Such firms own approximately 52% of global equipment and account for 55% of newly built container purchases in 2017. Leasing a container makes sense for shipping lines to increase flexibility, save storage fees and avoid maintenance costs. For 2017, container lessors have been the best-performing industry for all transports with Triton, Textainer and CAI standing out of the rest with a growth of around 200% compared to 2016 that outperforms every other transport company. There are only 13 global container leasing companies of substance as the market has matured rapidly over the past years. From a service-oriented small-scale industry, it has become a global battlefield!
Types of container leasing agreements
Any lease agreement comes with standard obligations from the lessee. Like returning the equipment that you basically "borrowed" in the same condition (more or less) that you received it in. Usually, the leasing company covers wear and tear to an extent, such as replacing stickers. Of course, leasing agreement conditions vary and are dependent on many factors. The next sections below, however, provide a simple overview of the basic types of lease agreements.
| | | | |
| --- | --- | --- | --- |
| Agreement | Duration | Maintenance and Repair | Drop-off Location |
| Master Lease | variable | Leasing Company | restrictive |
| Long-Term Lease | 5-8 years | Lessee | super restrictive |
| Short-Term Lease | greater than 6 months | Lessee | super restrictive |
| One-way lease | variable | Lessee | shipper's desire |
Master lease
Master lease agreements provide the most flexibility- but naturally, it comes at a higher price. Some perks include a long list of pick-up and drop-off locations from which you can mix and match. By storing containers at the lessor's depot, you save on storage fees. While you still have those hefty fines for drop-offs in disallowed locations, your options are much more numerous. Also, as opposed to the container quantity and rental rates which must be defined beforehand, these are flexible under a master lease. Thus, your container demand forecast doesn't necessarily have to be spot on. Carriers that require super large fleets and unpredictable demand usually enter into this type of leasing contract. Also, as an added benefit of the higher cost, the leasing companies take the burden of repair, maintenance and repositioning.
Long-term lease
Far less flexible than the master lease, a long-term lease is the favourite of leasing companies. A contract is agreed upon for a fixed amount of time as well as a predetermined quantity of containers and delivery schedule, leaving the leasing company with little to do once the containers are signed over. The lessee bears the costs of repair, maintenance and repositioning. Though term definitions vary, most leasing companies define long-term leases as between 5 and 8 years. Containers are usually brand new and many long-term lease agreements come with a negotiable clause which allows rental rates to be negotiated after a few years in light of depreciation and market volatility.
Lease buy-out
We can relate this to a "rent-to-own" concept. This comes in different options. For example, a standard rental rate and a balloon payment at the end, or a higher rental rate that accrues the final purchase price. Naturally, the total amount of money spent on this option is greater than flat out buying containers- but the option you may take when you don't have the cash on hand. One downside to this is that if you don't pay within the terms, you could lose the right to buy it.  For smaller-sized companies, operations and projects, perhaps this lease agreement is not ideal.
Short-term lease
Short-term container leasing is usually charged at higher rental rates. Similar to hiring a car, it's great for turn around trips. One setback here, other than the higher cost, is the minimum time you must comply with to use the containers. Often times leasing companies don't want to lease out containers for less than 6 months.

---
Top 10 Container Leasing Companies
… ranked in order of TEU capacity of their fleet as at December 2014 with consolidated data to reflect the merger of Triton Container and TAL International in 2016 and HNAs acquisition of Seaco and Cronos in 2015. The numbers might have slightly changed, while the list of top 10 container leasing companies stayed the same until now.
Other leasing companies not in the top 10 include Raffles Lease, Trident Container Leasing, OTC Global, and Conical.
---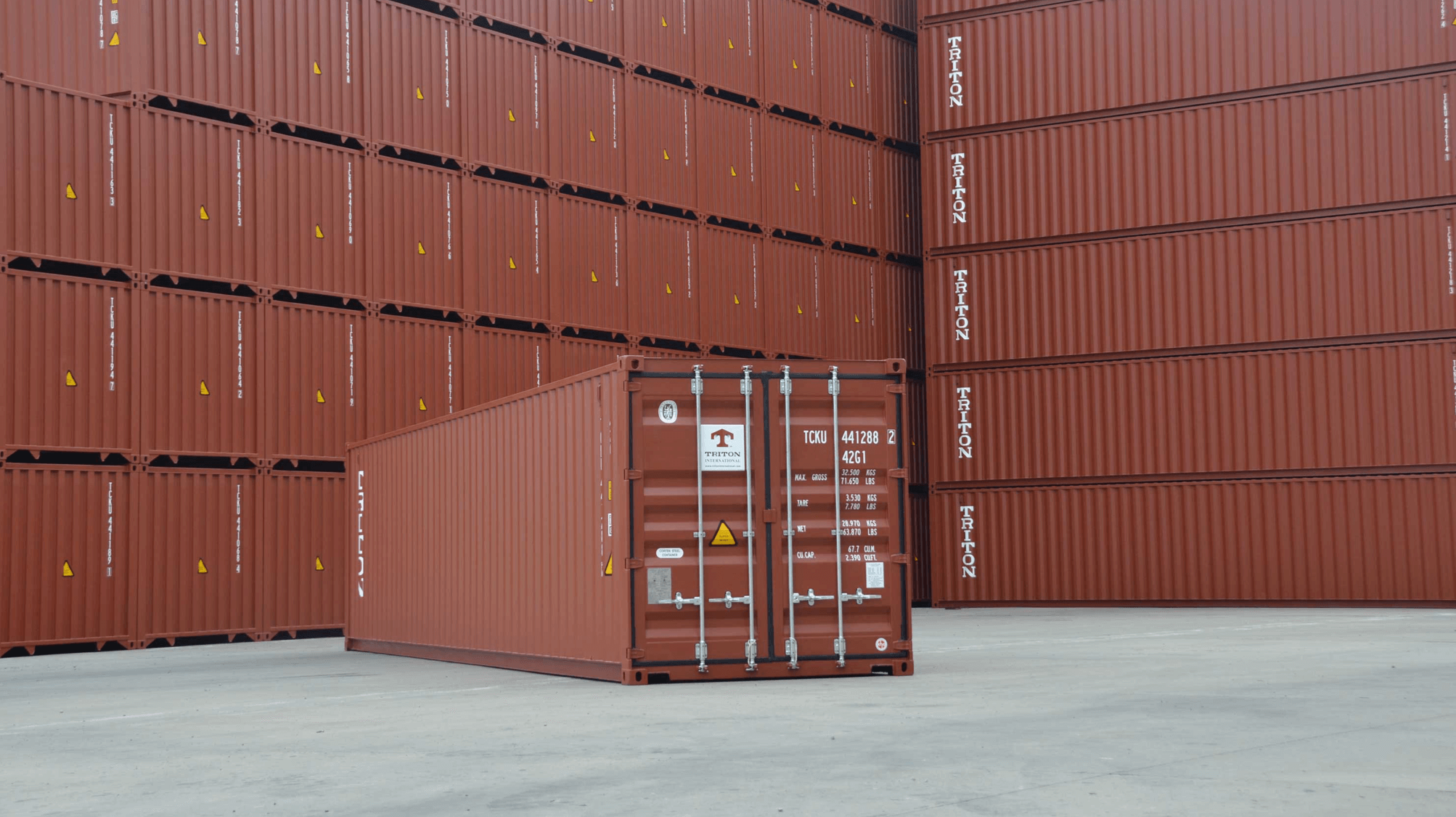 TRITON International
Triton International is the largest lessor of intermodal containers with headquarters on the Bermuda Islands and revenue of $1.46bn in 2018. They have a fleet capacity of more than 6.0 million TEUs and operate an extensive global infrastructure with offices 23 offices in 16 countries that allows them to operate with the lowest cost ratios in the industry. From Dry Containers, Reefers, Flat Racks and Open Tops to Chassis and container equipment Triton offers almost everything. Triton offers access to more than 400 container depots across 45 countries worldwide and they claim they are at pole position with each of the top five carriers. Apart from their core business, they support Doctors without Borders and many different local activities.
Founder: Edward Schneider
Year founded: 1980
Headquarters: Hamilton, Bermuda
Website: https://www.tritoncontainer.com/
Triton in Press
Top News Herald – Global Container Leasing Market 2019 – Leading Manufacturers
The Market Publicist – Container Leasing Market 2019 disclosing latest trend and advancement outlook 2025
Seeking Alpha – As the world turns, Triton International's Containers will deliver
Florens Container Leasing
 With more than 30 years in the container industry, Florens operates a fleet of 3.7 million TEUs available for the shipping community with a huge variety of dry, refrigerated and special equipment. With headquarters in Hong Kong they serve a network of offices in America, Europe and Asia with 160 employees. Florens is a wholly-owned subsidiary of COSCO and has a utilization rate of 98,8%. All top 30 shipping lines are their clients with Maersk having the biggest share followed by MSC and COSCO.
Year founded: 1987
Headquarters: Hong Kong
Website: https://www.florens.com/
Florens in press
Industry News Publisher – Global Container Leasing Market Growth Analysis 2025
Transport Topics Online – Top Container Leasing Firms Agree to Merge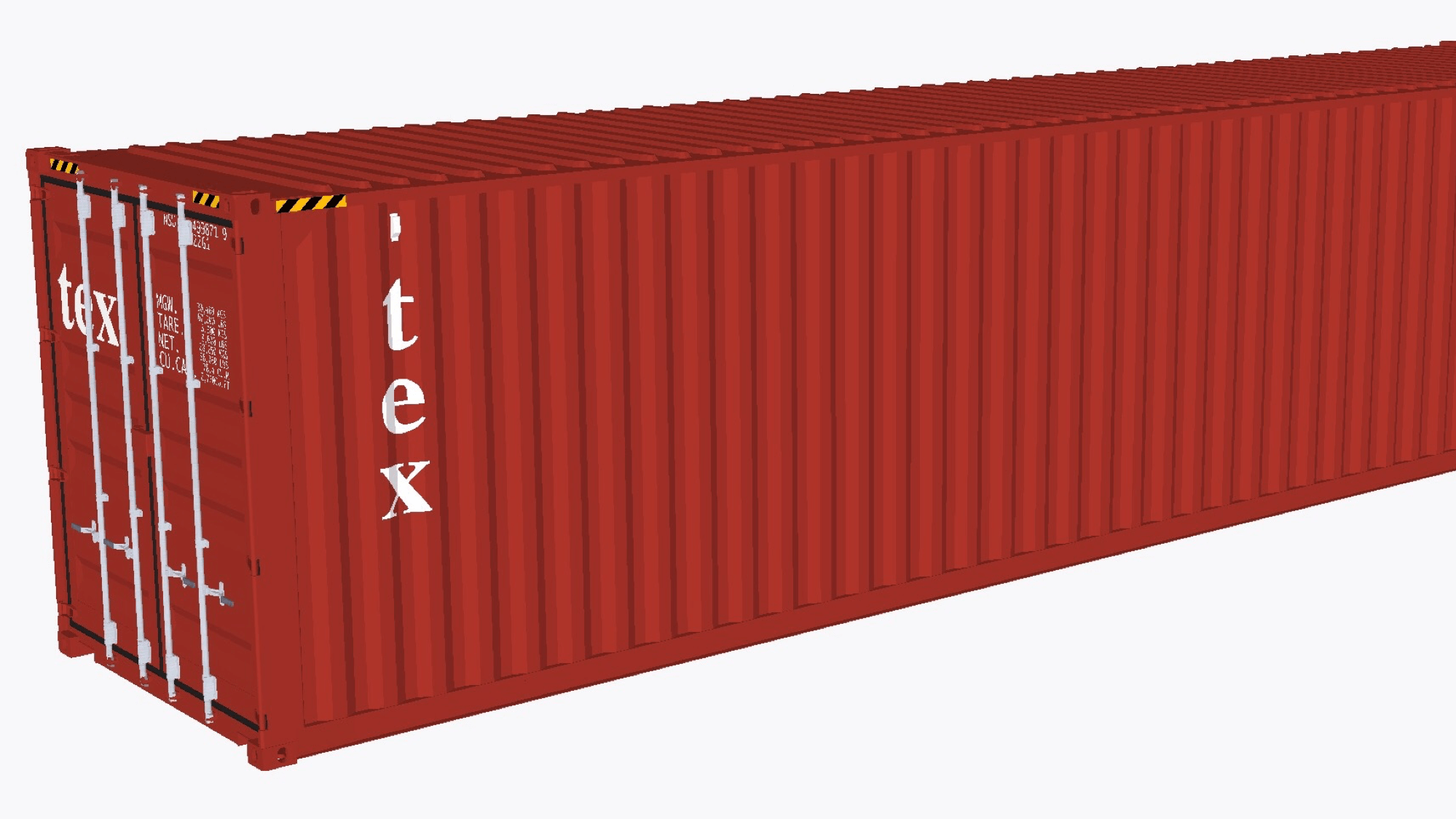 Textainer Group
Operating since 1979, Textainer is one of the largest container leasing companies with headquarters on the Bermuda Islands and more than 3.0 million TEUs in their own and managed fleet. 174 employees work in 14 offices around the world with access to 500 depots covering all time zones and revenue of $660.75 million. Their main business includes standard, specialized and refrigerated containers as well as tank containers and a largest resale unit. They purchase more than 140,000 units per years and work with most of the biggest shipping lines. In addition to their main activities, they're a proud partner of the U.S. Military with the management of intermodal equipment for peacetime, disaster and humanitarian operations globally.
CEO: Olivier Ghesquiere
Year founded: 1979
Headquarters: Hamilton, Bermuda
Website: http://www.textainer.com/
Textainer in Press
Conrad Courier – Are Investors swarming in on Textainer's shares?
World Cargo News – Textainer expands its box fleet
Money Fool – How Textainer Holdings Makes most of its Money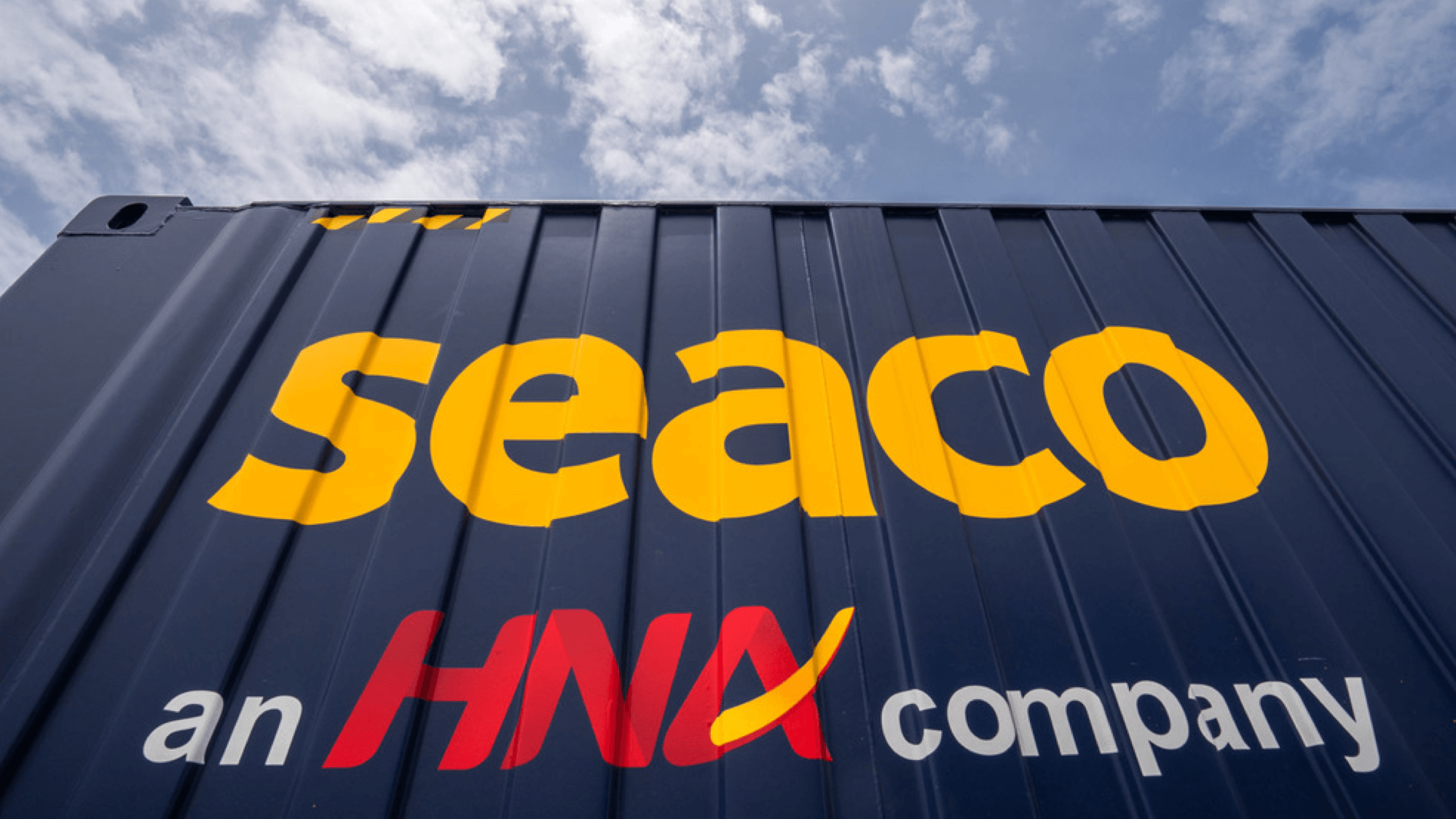 Seaco Global
Now part of the HNA Group, Seaco has one of the largest fleets of standard and specialized shipping containers in the world.  They run operations with 23 sales and support offices, serving over 750 customers, supported by an independent depot network in more than 175 port locations worldwide. Seaco is owned by HNA that planned to sell the container lessor for more than $1 billion according to Bloomberg but plans to keep the business now. Their revenue is estimated to be $732.39 million in 2018. Seaco supports diversity projects to relieve poverty, improve health and advance education around the globe.
CEO: Jeremy Matthew
Year founded: 1998
Headquarters: Bermuda
Website: http://www.seacoglobal.com/
Seaco in the press
E-Industry News – Global Container Market 2019
Market Report Gazzette – Flourishing demand of Container Leasing Market 2019-2025
Seacube Containers
Seacube Container Leasing is the global leader in refrigerated equipment with headquarters in the United States with offices in Europe, America and Asia. Seacube buys, sells, manages and leases intermodal shipping containers and owns approx. 1.2 million TEUs. You can find their depot list here.  Founded in 2012 they raised $95 million during their IPO and now Seacube has a market share of approx. 6%.
 CEO: Robert Sappio
Year founded: 2010
Headquarters: New Jersey, USA
Website: https://seacubecontainers.com/
Seacube in the press
JOC – Customer service will be our major change – Seacube Container
Asset Finance International – Container leasing on a high
The Chicago Sentinel – Container Leasing Market 2019

CAI International
 Founded 1989 in San Francisco, CAI International is a one stop solution for transportation needs covering intermodal containers for every transport mode. Container Applications International (API) owns 1.5 million standard and special containers around the world and offer leasing, equipment, container sales to their customers with a focus on North America and more than 100 employees.
 CEO: Hiromitsu Ogawa
Year founded: 1989
Headquarters: San Francisco Bay Area, USA
Website: https://www.capps.com/
CAI International in the press
WCX19 – A Deep Analysis of CAI International
DXC News – Is the Recent Reaction Justified? – CAI International
Yahoo Finance – Have Insiders been buying CAI International?
Beacon Intermodal  
Headquartered in Boston, Massachusetts and founded in 2008, Beacon Intermodal Leasing is part of Mitsubishi UFJ Lease & Finance. More than 60 employees in 11 offices manage a container fleet of 1.3 million TEUs in more than 180 port locations worldwide. Beacon Intermodal is a full-service leasing company offering services that include leasing, resale and asset management to its customers.
 CEO: Katherine Mccabe
Year founded: 2008
Headquarters: Massachusetts, USA
Website: https://www.beaconintermodal.com/
Beacon Intermodal in the press
Railway Gazette International – World rail freight news round-up
Business Facilities Magazine – Logisitics Leaders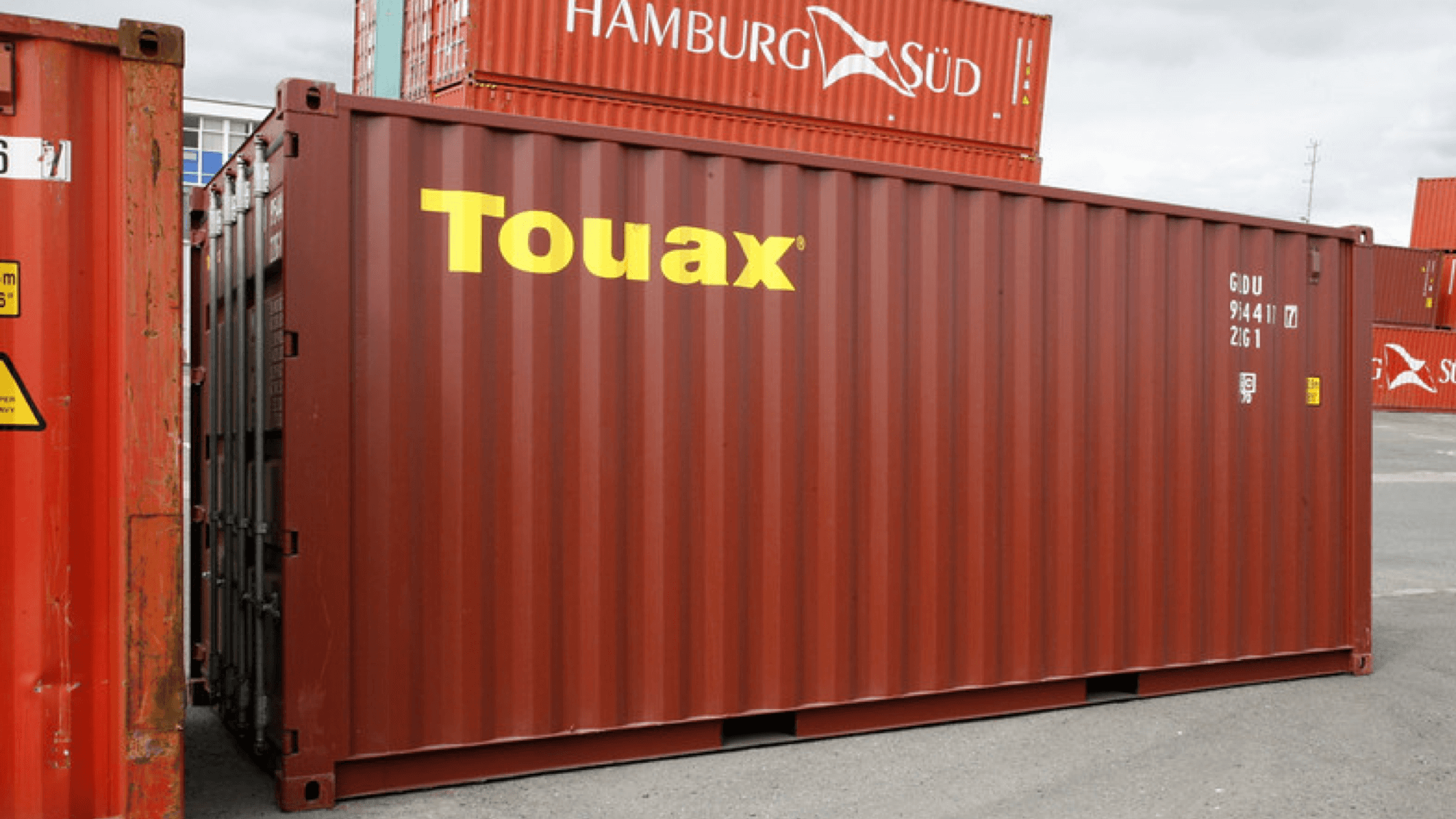 Touax Container Solutions
 With a focus on Europe, Touax Container Solutions has a fleet of 650,000 TEUs and a global market share of 3.8%. Being part of the TOUAX Group, they offer standard and special containers for sale or lease.
 Year founded: 1975
Headquarters: Paris, France
Website: http://www.touax.com/
Touax in the Press
X Herald – Container Leasing Market Analysis
Globe News Wire – Touax announces the success of a bond issue
Blue Sky Intermodal
Blue Sky Intermodal is a container leasing company with headquarters in the UK, providing containers and equipment on operating and finance leases to the container industry. They also sell new and used containers globally for use in secondary and domestic markets.
 MD: Geoff Mornard
Headquarters: Buckinghamshire, UK
Website: http://www.bsiu.com/
Blue Sky Intermodal in the press
Handelsblatt – P&R insolvency administrator secures assets in Switzerland
X Herald – Container Leasing Market, Size, Share, Status
CARU Containers  
CARU Containers trade and lease new and used shipping containers across the globe, operating from 8 offices headquartered in the Netherlands. CARU was born in 2000 from a merger between CATU Rotterdam Tade Craft and Lease Craft. Caru makes buying and leasing containers a pleasure through their simple and transparent approach in their online shop.
CEO: Rob Tromp
Year founded: 2000
Headquarters: Rotterdam, South Holland
Website: https://www.carucontainers.com/
Caru Containers in the press
The Charterian – Global Offshore Containers Market
The Market Journal – Why dynamics of container leasing market is changing?
Alternatives to container leasing
Although container leasing frees up capital and increases your operational flexibility compared to owning equipment, there is a third alternative: one-way container moves. Its basically a short-term lease agreement between container user and owner, where the lessee picks up a container, moves it to the agreed destination and returns the equipment at his partner's depot. When negotiating a one-way contract, partners negotiate pick-up charges (depends on container availability in your locations) and the free days, determining how long you can use the containers for free before you pay per diem charges. But finding partners for one-way moves is not easy as you have to source and vet partners, set up legal agreements, monitor the deal, add container insurance … it simply requires to manage different stakeholders in an error-prone, manual process. To increase your operational flexibility and help you save demurrage & detention charges, you can now find new partners and manage one-way lease deals on xChange. For more information on how you can benefit from the first neutral online platform in container logistics, click on the banner below and schedule a quick call.