If you're looking for Freight Forwarding Software that promises to tackle your end-to-end operations, the list is endless. But fear not. We've put together a list of the best Freight Forwarding software available. Including companies focusing on empty container repositioning, supply chain analytics, or cargo availability.
Finding new partners. Figuring out cargo availability. Avoiding empty container repositioning. It's easy to get overwhelmed when looking for freight forwarding software. If you are looking to find an online tool to help improve your flexibility and profit, keep reading. We've gathered a handful of firms that might just be able to help you!
There are many Saas tools floating around. Many of them go above and beyond quote generation, offer tracking, billing and so on. Not only is this information overwhelming, but unclear and vague. That can make you, as a user, unsure of what you're actually getting.
But first things first. Let's figure out what exactly these SaaS tools, or should we say Freight Forwarding software, are.
The technicalities in short
The technicality behind the software and the way it functions might seem intimidating. So, it's important to understand SaaS (Software as a Service), the technology that is the driving force behind the change.
SaaS is a software distribution model where an application can be developed and hosted on the web. It is then available for users on the internet. The software is usually available to the user on a subscription basis.
To use a Saas tool, you don't need to buy new hardware or license for the software. You just subscribe to the software. And it's delivered to you on the internet. Then it's maintained in the data center of the hosting company. Maintaining and upgrading are done by the software company. As a user, you only need a web browser to use it.
Here are the companies with Freight Forwarding Software we have chosen to highlight:
Kontainers
Xeneta
Container xChange
INTTRA
Project44
Transmetrics
Fourkites
Advent eModal
WiseTech Global
Now, let's dig in!
Kontainers 
Founder: Graham Parker, Charles Lee
Year founded: 2014
Headquarters: Gateshead, United Kingdom
Website: https://kontainers.com/
Kontainers is an Enterprise Software company based in the UK. They serve shipping lines and freight forwarders.
Kontainers was founded by Graham Parker, who previously built a freight forwarding company from scratch. He realized the need for a digital frontend for forwarders.
Kontainers consists of a row of different features. Some of them are:
Customs clearance, creating the bill of lading, booking management, back-office functionalities, trucking arrangement, payment management, FCL- and LCL booking.
They've signed industry giants such as Maersk and Toll Group as customers for their customizable, digital frontend solution. The firm creates additional online revenue streams through providing instant quotes and booking. As well as manage the shipment via their cloud-based plug and plays solution. It can work alongside most of the existing software.
Typically, forwarders rely on Kontainers to digitalize their frontend and compete with their digital competitors at low costs. The company offers three types of platforms: Large players use Enterprise. Medium-sized companies use Edge. Small companies use Essential. Kontainers offers a return on investment in 6 months with 50% savings on operations. And up to 33% savings on sales efforts.
Kontainers in the press
https://www.freightwaves.com/news/graham-parker-ceo-of-kontainers-gives-his-take-on-the-industrys-past-future
https://splash247.com/kontainers-freight-digitalisation-beyond-the-point-of-no-return/
https://www.freightwaves.com/news/kontainers-sees-1-million-freight-brands-ready-to-go-online
Xeneta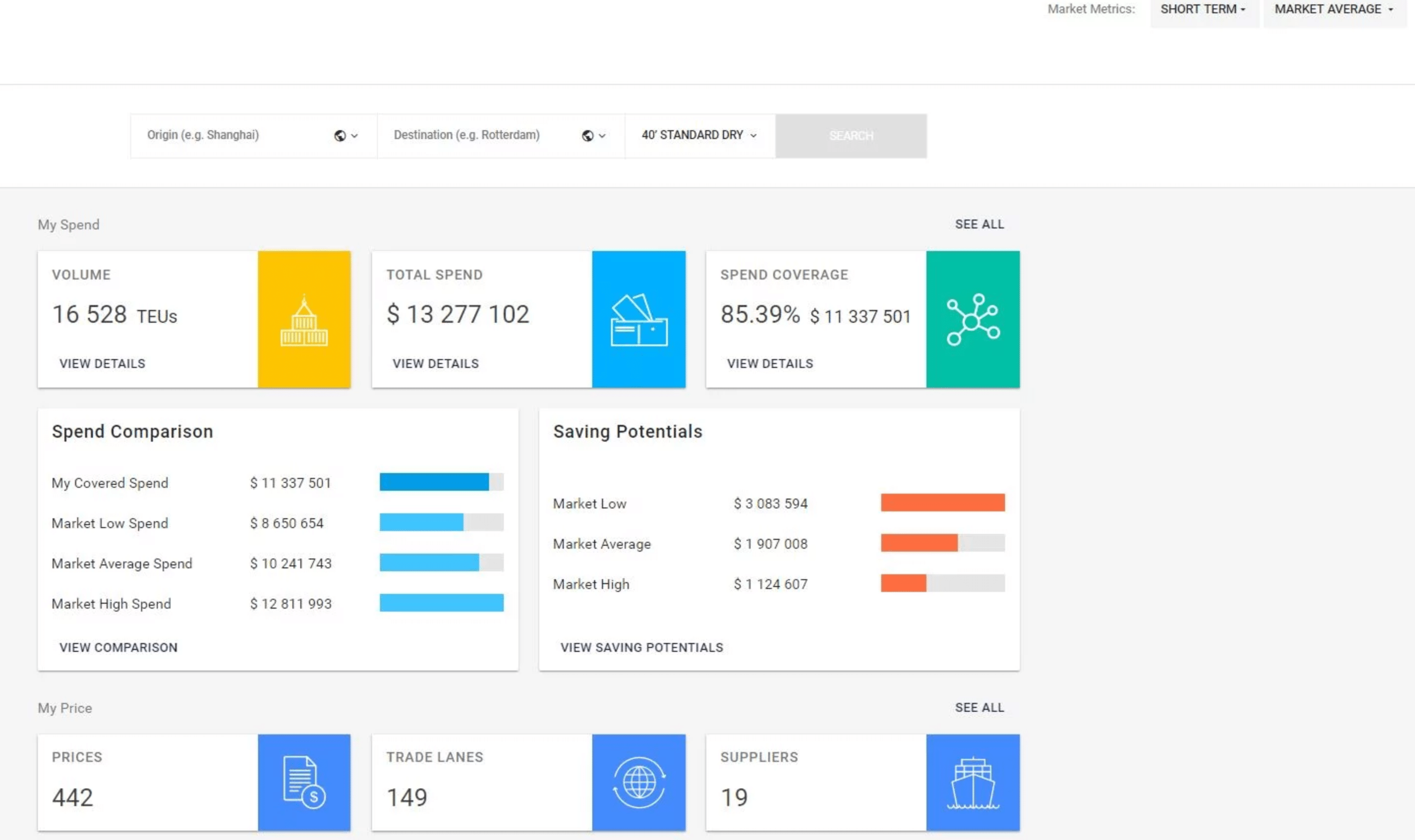 Founder: Patrik Berglund, Thomas Sorbo, Vilhelm K. Vardoy
Year founded: 2012
Headquarters: Oslo, Norway
Website: https://www.xeneta.com/

Xeneta is the leading ocean freight benchmarking and market intelligence platform for shippers and freight forwarders.
Xeneta has made a big contribution to the digitalization of the container industry. They've done so by digitalizing the crowdsourcing of shipping rates. Freight forwarders use the service to find competitive rates with suppliers, scale operations, and support their customer lifecycle management.
On Xeneta they have access to countless databases on the platform. These databases are based on 160 million shipping rates to compare prices on their desired stretches. Users can upload freight rates and compare directly with real-time market rates.
Xeneta develops its monthly XSI (Xeneta Shipping Index) from over 160,000 port-to-port pairings, with over 110 million data points. The range of rates available on this database goes from low to high with mid-low rate and mid-high rate. This gives freight forwarders the chance to negotiate better deals with their suppliers. The sales teams reduce the response time to generate a quote and have more confidence in closing a deal.
The rates at Xeneta are constantly updated across 57 corridors covering 95% of global intercontinental values.
Xeneta in the press
https://www.maritimeprofessional.com/news/xeneta-expects-further-disruption-container-352407
https://www.cnbc.com/2019/10/30/imo-2020-the-winners-and-losers-of-a-global-shipping-revolution.html
https://www.hellenicshippingnews.com/big-data-big-promises-big-solutions/
Container xChange
Founder: Christian Roeloffs, Johannes Schlingmeier
Year founded: 2014
Headquarters: Hamburg, Germany
Website: https://container-xchange.com/
Container xChange is a neutral online platform that more than 300 container users and owners use – with more than one million containers available.
Users of xChange rely on this platform to find SOC containers and identify partners for container repositioning. The online platform at xChange helps gain market transparency at more than 2500 locations. And also helps reduce high costs such as demurrage & detention charges.
There is long list of features on the online platform. But essentially xChange is here to simplify the process of finding SOC containers. As well as creating more transparency on the market. When you use xChange they take care of the vetting process. They also help create contracts, tracking containers, handling payments. As well as third-party services such as container insurance or surveying.
Traditionally, sourcing a SOC can be long-winded. A shipper would have a lot of work ahead of him. He has to reach out to companies. Set up legal agreements. Negotiate terms. Deal with container insurance. And use separate tools for tracking and invoicing afterwards.
But with this online platform, freight forwarders just type in their pick-up and drop-off location to receive a list of verified, potential partners. if you want to try Smart Search for free click here.
Container xChange in the press
https://www.globaltrademag.com/how-to-take-the-risk-out-of-international-container-logistics/
https://seanews.co.uk/features/digital-collaboration-get-ahead-fast/
https://yourstory.com/2018/10/how-hamburg-startup-changing-international-container-shipping
INTTRA
Founder: John Fay                          
Year founded: 2000
Headquarters: New Jersey, USA
Website: https://www.inttra.com/
INTTRA is one of the early entrants in the market for an electronic ocean freight booking system. A system that was later developed into a full-fledged software solution for shippers and carriers.
INTTRA was originally founded by the leading ocean carriers to create a standard electronic boking system for the industry. Now, the software provides ocean schedules, trading platform, and VGM submission platform. As well as data analytic tools that help shippers improve their performance.
Once you've subscribed, it also provides details on transshipment, transit details, vessel details, voyage details and so on.
The ocean schedule feature provides information on transshipment and the location where the cargo will be transferred. The terminal cut-off date informs till when the terminal receives cargo for a certain carrier.
Another service is called Name. This provides the routing information and the ETA and ETD.
All this information is available in real-time. INTTRA also provides an empty container reusing platform. The user doesn't have to bring the container back to the port or depot. Instead, they can just reuse it and bring it to their export customer for loading.
INTTRA in the press
https://www.businesswireindia.com/inttra-by-e2open-and-maersk-to-provide-spot-rates-for-booking-ocean-shipments-on-the-inttra-platform-65979.html
https://www.joc.com/technology/inttra-be-acquired-manufacturer-focused-software-provider_20181022.html
Transmetrics
Founder: Alexander Petkov, Anna Shaposhnikova, Asparuh Koev, Rado Nikolov
Year founded: 2013
Headquarters: Sofia, Bulgaria
Website: http://transmetrics.eu/
Transmetrics' software for freight forwarders forecasts customer demand per asset type and geographical area, weeks in advance.
This enables forwarding companies to timely plan and efficiently procure the right capacities at each location. Booking the capacity in advance ensures maintaining high service levels and may also minimize procurement costs.
Transmetrics offers predictive optimization Software as a Service based on Artificial Intelligence for the cargo transport industry. The firm uses technologies like machine learning, data mining and predictive analytics. In that way, Transmetrics' products help cargo companies to continuously increase their operational efficiency and reduce costs.
Transmetrics works with some of the leading cargo companies in the world, including Kuehne + Nagel, DB Schenker, DPDgroup and NileDutch.
Their AI-driven software enables forwarding companies to timely plan. As well as efficiently make sure to have the right capacities at each location. This ensures high service levels and may also minimize procurement costs.
Big data and artificial intelligence are buzzwords that everyone knows. But Transmetrics understands how to implement these technologies. With their unique combination of the technical know-how and extensive logistics industry experience of its team members.
Transmetrics in the press
https://www.youtube.com/watch?v=_eJJeGehNtQ
https://www.marinelink.com/news/transmetrics-optimisation433620
https://sociable.co/business/digital-disruption-cargo-transport/
Project44
Founder: Jett McCandless, Wally Ibrahim
Year founded: 2014
Headquarters: Chicago, USA
Website: http://www.project44.com/

Project44 is a Web Service platform that provides rate and transit time data in real-time.
Their customers are everyone from carriers to shippers, third-party logistics, and transportation management system (TMS) providers.
API stands for Application Programming Interface. An API is essentially an online messenger. It delivers the request a customer of the platform has to the provider, they're asking it from. The API then delivers the response back to you. In other words, the API is a software that makes two applications interact with each other.
Project44's strength is its trademark Advanced Visibility Platform. This allows users to base their decisions on trustworthy data and predictive business intelligence. With their services, freight forwarders know exactly where a shipment is. And in what condition it is in during every step of the journey.
Project 44 covers the entire supply chain from truckload, sea freight, rail, parcel, and last-mile delivery. Project44 takes the raw data from APIs and cleanses it, consolidates, and presents an enriched data to the user. With predictive business intelligence, the platform is able to track the shipments. It also takes weather conditions, road conditions, traffic patterns into consideration. Thus, providing accurate ETAs. Project44 then allows you to feed this data into your own systems.
Companies that already use their software include FedEx, J.B. Hunt, ABB, Amazon and many more.
Project 44 in the press:
https://www.logisticsmgmt.com/article/new_project44_report_takes_a_deep_dive_into_the_delivery_economy
https://www.freightwaves.com/news/supply-chain-visibility-requires-action-and-backbone-of-innovation-executives-say
https://www.industryweek.com/supply-chain/smart-moves-trade-war-stepping-your-global-supply-chain-2020
Fourkites
Founder: Mathew Joseph Elenjickal
Year founded: 2015
Headquarters: Chicago, USA
Website: https://www.fourkites.com/
Fourkites is a predictive supply chain platform that helps in real-time tracking.
Matt Elenjickal, the Founder and CEO, designed Fourkites in 2014. He recognized the pain points of the logistics industry. Many organizations still rely on paperwork, phone calls, and emails to manage booking and quotes.
With his software, he aims to disrupt the traditional silo-based organization culture. The machine learning technology helps to share critical load information among the logistics industry. Companies that sign up give Fourkites access to shipment data. Fourkites then uses its integrations with GPS/ELd providers. They track the truck and display this information on the Fourkites platform and provide accurate ETAs. The data is shared among its members that pay a monthly subscription fee.
Fourkites products include Core Tracking which lets you track FCL/LCL, ocean, rail and parcel. This feature provides ETA and customized mobile notifications. Only authorized users get access to this information.
They also have a temperature tracking feature. It is able to track the temperature of cold-chain goods, fresh produce, and dairy. In this way, it helps shippers meet cold-chain requirements.
Another feature is the Carrier Link feature. It is developed to enhance the experience of the truck drivers. The feature helps create visibility without the use of ELD/GPS connectivity. And it also presents the driver with multiple alternative routing options, rest areas, and convenience stores available on the way.
Fourkites in the press
https://www.scmr.com/article/new_fourkites_offering_provides_shippers_and_vendors_with_increased_freight
https://www.builtinchicago.org/spotlight/07/22/2019/working-at-fourkites-CTO-vivek-vaid
https://www.prweb.com/releases/fourkites_recognizes_supply_chain_visibility_leaders_at_2019_visibility_conference/prweb16586064.htm
Advent eModal
Founder: Parvez Mansuri
Year founded: 1999
Headquarters: New Jersey, USA
Website: https://www.adventintermodal.com/
Advent eModal has a wide variety of features. Some of them are: Predicting cargo availability at 45 different terminals. Facilitating direct fee payments. Working on order management. Scheduling terminal appointments. Creating visibility for containers
Advent Intermodal Solutions started as a company that developed custom software solutions in the United States. The firm is a merger between the companies Advent Inc. and eModal.
The platforms enable over 10 million business transactions every year globally. And their Data Services (EDS) helps accelerate the speed of transporting the cargo. The EDS also helps streamline operations. Something it can do through providing critical port data and several automation features.
For truckers, this solution can help to get cargo without having to look through countless websites. It can also help them on other areas. Such as with automated payments to ports and terminals. As well as schedule terminal appointments or send arrival notifications which can reduce the turnaround time of the trucks. And give notifications on the shipment's whereabouts.
The software is also useful for chassis and equipment owners. Here, they can submit reports, review maintenance and repair estimates. Along with other features.
This software also provides solutions for port and terminal management, motor carriers, and equipment providers.
Advent eModal in the press:
https://www.freightwaves.com/news/the-panama-connection-by-truck-and-rail-not-canal
https://www.businesswire.com/news/home/20120305005274/en/Advent-eModal-Merge-Form-Advent-Intermodal-Solutions
https://www.businesswire.com/news/home/20160920005559/en/Advent-Intermodal-Integrates-PreGate-System-eModal-Mobile
WiseTech Global
Founder: Richard White
Year founded: 1994
Headquarters: Chicago, US
Website: http://www.wisetechglobal.com/

WiseTech Global has a freight forwarding software called CargoWise.Through CargoWise they promise to increase productivity, integration, communication, and automation. All within the supply chain.
WiseTech Global has been developing logistics solutions since 1994. And today, more than 12,000 companies use their solutions.
With the software, you can experience a high level of automation which reduces the margin of error considerably. As well as helping with clearing customs and creating transparency between you and your partner. They also make sure that the user's data is stored both online and offline.
To help ease the struggles the software automatically receives and updates shipments and sends them to the shippers. The software can also facilitate communication with customs offices, port authorities, depots, agents, shipping lines and so on.
With CargoWise the user can make instant bookings. As well as integrate other modules such as trucking, rail in the transport modes. Cargowise carries out more than 54,000 transactions annually with 12,000 logistics companies across the world.
WiseTech Global in the press:
https://au.finance.yahoo.com/news/deep-dive-wisetech-why-watchlist-022551594.html?guccounter=1&guce_referrer=aHR0cHM6Ly93d3cuZ29vZ2xlLmNvbS8&guce_referrer_sig=AQAAAMUuXDmrvzXD5bqoUasip4nSqSFIvaz8UF_nCZetYfptWb1AaOY0PL7waYLM_1ECNa6jpfoxN_tGL9UQ1jlUy_eE9_BVjj0g7jTZyPgXoATwLlh6-ypyoR0DZdBEc-b5RX8qntt0-7s-paC_M6HFohQPHlxWEGyS-QK-kmM_8Ihe
https://www.marketexpert24.com/2019/11/18/freight-software-market-technological-advancements-and-continued-innovation-across-the-globe-with-top-companies-logistaas-magaya-ascendtms-tailwind-transportation-software-interactive-freight-sys/
https://mynewscrunch.com/dynamic-volume-return-relation-of-individual-stocks-wisetech-global-ltd-asx-wtc/

Summary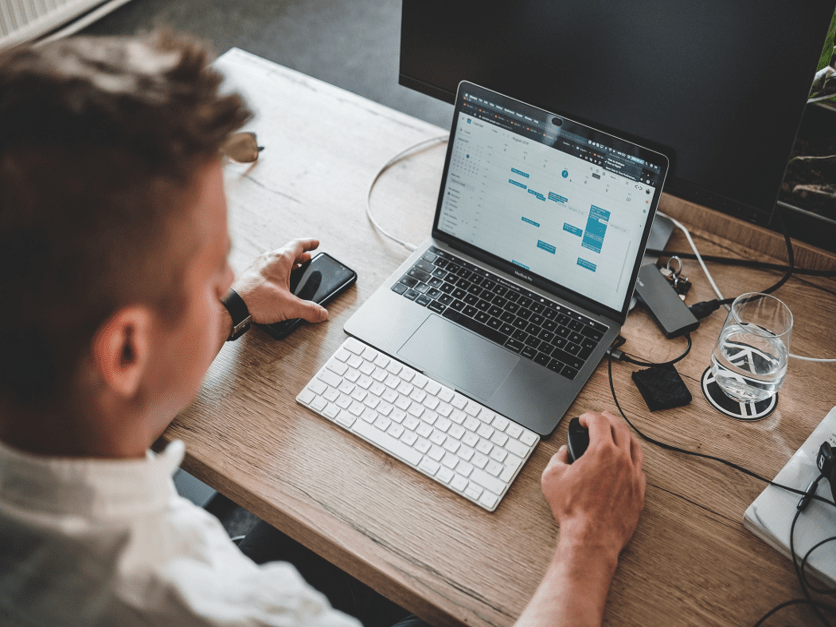 Article Name
Freight Forwarding Software that is worth your money
Description
If you're looking for Freight Forwarding Software that promises to tackle your end-to-end operations, the list is endless. But fear not. We've put together a list of the best Freight Forwarding software available. Including companies focusing on empty container repositioning, supply chain analytics, or cargo availability.
Author
Publisher Name
Publisher Logo