Shipping EDI, API or ODBC may or may not be familiar to you, but you deal with at least one of these technologies on a daily basis if you work at a computer in the shipping industry. While much of our workload has been automated or digitized, there are still many painstaking tasks we're left to do manually. Like one very common example- managing a fleet of containers and manually tracking each one on different carrier's websites.  Or the constant sending of emails and/or endless telephone calls to update requirements and balances. If this is part of your daily routine, then wouldn't it be nice to have all of this data processed in a more efficient manner?
That's where integration comes in
What do we mean by shipping EDI, API and ODBC? In this article, we are referring to tracking and data use in container shipping. Let's use the xChange platform to exemplify this. With the tracking use case, xChange members can easily and automatically receive the latest tracking information as it populates on their My Fleet page. My Fleet is an application provided through the xChange platform which lets you know what's going on with your containers and where they are at all times.
And in the data use case, members can save a great amount of time by the automatic sending of requirements and balances as well as finding partners which meet these needs. These could also be bookings you receive from your own customers; out of which xChange creates requirements. From there the xChange platform finds matches for your requirements from other users. No need for emails or phone calls any longer!
This only works through shipping EDI / API / ODBC integration.
So how is integration possible?
This is where shipping EDI, API and ODBC come into play. These are the three most common ways to integrate systems and are explained in the next three sections in general terms.
Electronic Data Interchange (EDI)
Using this method, text files are used to exchange data.
This is the most popular and widespread communication technology that's used to effectually transfer data from one computer system to another. It is an easier and more secure way for businesses to send data to other businesses than by using paper. Standardized electronic formats enable computer systems to process information effortlessly. No human intervention takes place.
EDI solutions are set up to provide access solely to pre-defined authorized users. Furthermore, audit trails and archives are used to track usage accurately. Because of this, EDI is one of the safest ways to transmit data.
Great amounts of data can be sent simultaneously- it also includes the ability for businesses to transfer large quantities of documents with a single transfer. Convenience and efficiency are the main benefits, but another added benefit is the decrease in possible discrepancies that could occur from causes such as unreadable handwriting or improper document handling.
Additionally, EDI helps reduce the costs of document integration by creating standards for layouts of common business documents.
Example
To get a visual of how an EDI system works, let's consider an example of submitting a purchase order. Suppose you need to buy a component from a vendor, the process would be as follows:
Step One: Entering (choose from the below methods)
Enter data manually through a series of screens.
Export information stored within your computer network.
Use the electronic reports which have been reformatted into data files.
Augment an existing application that automates the file creation process, so information is almost immediately ready for  EDI transfer.
Utilize an application that has built-in interfaces for EDI files.
Step Two: Sending (choose from the below methods)
Send the data through translator software. The translator software will then convert the information into a standard EDI format.
Outsource the data translation to an EDI provider.
Step Three: Connecting (choose from the below methods)
Connect directly through a secure Internet protocol
Connect through an EDI network provider (who connects you and your vendor via an agreed-upon protocol)
A combination of the above two methods.
Although the standards system has a lot of benefits, no system is perfect- so naturally, there are drawbacks.
One drawback is that each of the standards has a few different versions. With this relatively high number of available standards, difficulties arise for smaller businesses which trade with larger companies using updated versions of the same standards.
Another drawback is some companies can't keep pace with some of the technological software developments, such as real-time visibility and responsiveness; as these often take a long time to configure according to business requirements.
Lastly, when compared to API and ODBC, it is the most time-consuming and unsecure method as well as most prone to error. In terms of logistics, such a critical industry needs to take care when relying on shipping EDI
Application Programming Interface (API)
This is a set of programming instructions and standards for accessing web-based software applications allowing software platforms to communicate with each other and without intervention from users.
Real-time connectivity is one aspect which differentiates API from EDI and makes API more attractive in terms of timeliness. Data can be updated instantaneously, without the need for an intermediary. Quite possibly the greatest benefit of API is that business users with non-technical backgrounds are able to access data. Currently, APIs are in a position to eventually replace EDIs.
Example
Let's visualize API using the process of searching for flights online. You have a variety of options to choose from, which include different cities, departure and return dates, etc. Imagine that you're booking your flight on an airline website- you choose a departure and return city and dates, cabin class, as well as other variables. While booking your flight, you are interacting with the airline's website to access their database and check available seats on those dates and what the prices are.
What if you are not using the airline's website, but rather an online travel service that has direct access to the information, such as Kayak or Expedia? These services aggregate information from several airline databases.
So, in this case, the travel service interacts with the airline's API. The API is the interface that can be asked by the travel service to get information from the airline's database to book seats, baggage options, etc. The API takes the airline's response to your request and delivers it to the travel service, which then shows you the most current information.
When transferring supply chain data with API, companies can automatically add pickup requests into a carrier's system, eradicating the time-consuming process of manual requests. Real-time access to Big Data can help retailers and 3PLs respond quickly and efficiently to issues and make accurate projections about the many parts of the supply chain.
Open Database Connectivity (ODBC)
ODBC is a standard API for accessing database management systems (DBMS). The intention of ODBC is to make it independent of database systems and operating systems. An application written using ODBC can be ported to other platforms, both on the client and server-side, with few changes to the data access code.
ODBC realizes independence from DBMS by using a driver as a translation layer between the application and the DBMS. Through an ODBC driver manager with which it is linked, the application uses ODBC functions and the driver passes the query on to the DBMS. Any ODBC-compliant application (any application that can use ODBC) can access any DBMS for which there is a driver installed. There are drivers for: all major DBMSs, data sources such as Microsoft Excel, and for text or comma-separated values (CSV) files.
ODBC is in widespread use today, having drivers available for most platforms and most databases. It is common to find ODBC drivers for database engines that are meant to be embedded as a way to allow existing tools to act as front-ends to these engines for testing and debugging.
However, the rise of HTML usage has reduced the need for ODBC. Many web development platforms have direct links to target databases. The virtualization which ODBC offers is no longer as strong a requirement, and therefore the development of ODBC is no longer as active as it used to be.
What can you expect from integration with xChange?
Well, essentially a transparent data interchange… We provide you with:
Gate In and Gate Out Reports, Inventories and Balances
Detailed track and trace reports for all your containers
Automated release references, B/L Details and more
Container event notifications (ETA's Pick-up, Returns, etc.)
More accurate search results and proposals
Greater trust and transparency among the xChange network

Boost Your Productivity with shipping EDI / API / ODCB Integration!
xChange provides comprehensive standard support for all members. We handle any EDI standards from your organization and your partners including ANSI X 12, EDIFACT, TRADACOMS and HL7 Standards! Rather use ODBC? API? Even better- we can handle that too!
Also, you will get real-time visibility. On xChange, you get instantaneous updates and notifications for your open and running requests. This means that you receive better and more accurate results without manually sending us your needs and demands.
You will get accurate results- with no double input. With an external data integration, you can save time, costs and enjoy improved productivity. We make your fleet visible and optimize requirements matching.
We also provide fast and free onboarding, so our IT team gets you set up and up to speed.
What are the typical pitfalls- well none really! We integrate your system with xChange at the least possible effort from your side. No matter if you are using EDI, ODBC or API, we build a custom integration for you within 14 days at no cost!

Summary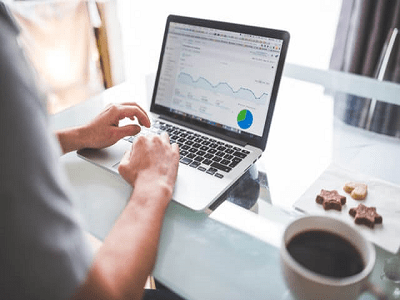 Article Name
Shipping EDI / API / ODBC and Integration - Container xChange
Description
Shipping EDI, API or ODBC may or may not be familiar to you, but you deal with at least one of these technologies on a daily basis if you work at a computer in the shipping industry.
Author
Publisher Name
Publisher Logo