What's a reefer container and should it be your next big investment? Here's all about reefers, conditions, and where to get the best prices.
Reefer containers are, simply put, large fridges carried by containerships to move temperature-sensitive goods. That can be things as ice cream, meat, or vegetables. Reefer containers are – literally – cool because they keep the cargo at the required temperature. That's usually between -30°C and +30°C.

Reefer is a nickname that stems from the real name of the box – refrigerated containers. As with so many other container types, reefers come in different sizes and with varying technology. But as a rule of thumb, you'll nearly always come across 20ft reefers, also known as a TEU.
The demand for reefer containers has grown a lot in the past years. And its success story is far from over – something you probably know seeing you're here reading about them.
Do you want to buy or lease reefer containers? If so, you're far from the first one to come looking here on xChange. With more than 600 vetted shipping companies worldwide trading and leasing containers on our platform, you can find containers and make deals with trusted partners globally. Want to see why companies such as Triton, Kuehne+Nagel, and DSV use xChange? Click on the banner below and our team will show you the platform in action – and help you find the reefers you're looking for.

Still not completely convinced that reefer containers are the right decision for you? Then keep on reading. We'll help you gain more insights into these popular boxes.
How do reefer containers work?
Let's start with the basics – how reefers actually work.
As you can see in the picture on the left, the floor in a reefer looks different. The grooves in the flooring are also known as T-shaped decking. These T-shaped dents are important because this is the way the containers distribute cold air from the bottom. In other words: Reefers move chilled air around the container from the floor.
The T-shapes allow a consistent supply of air around the entire shipment. Ensuring a perfect air exchange with the goods.
A Genset (or generator) is usually attached to a reefer and provides the container with cooling/ electricity. These generators must be able to work, both overseas and on the road by a truck. That's why they're usually a combination of a fuel-powered and electric-powered generator. And that gives you an advantage:
Refrigerated units can maintain or lower the temperature of your shipment, even in the most difficult conditions. Here it's important to mention that reefer units are not designed to reduce the temperature of their goods. They only maintain the pre-cooled cargo temperature for the time of transport.
But as good as reefers are at keeping low temperatures, they're equally good at maintaining temperatures up to 30°C if that's what you need.
Reefer temperature control for frozen and chilled cargo

If you're shipping goods that need to keep a certain temperature, reefer containers might become your best friend. But for reefers to keep the temperature steady, internal air circulation is essential. The way these boxes ensure this is by constantly circulating controlled air inside the container.
This flow is affected by the type of packaging and the mode of stuffing.
There're different requirements for each commodity in reefer cargo movement. However, we usually separate chilled from frozen cargo to control temperatures.
In the case of chilled cargo, the air has to flow through the cargo so heat and gases are removed and cartons have ventilation around them. Because heat within the container is not only generated from the outside but may also be produced by the cargo itself. Let's take an example:
Fruits and vegetables. When these foods are shipped, they will release heat, water, and gases such as CO2. This makes it important to have constant airflow both around the fruits and vegetables and throughout the load. The same is the case for many other goods too.

In the case of frozen cargo, the goods should be stacked next to each other so there are no gaps between the cargo as well as the cargo and walls. This helps the foods keep the low temperature. And the air will only have to flow around the cargo and walls. This will prevent the heat that finds its way through the insulation from the outside to heat up the cargo. The heat of the fan motors also has to be removed.
Ongoing atmosphere control and fresh-air circulation

As we've already quickly mentioned it's important to have steady air circulation around fruits and vegetables because they continue to respire and release gases.
These respiratory gases can lead to cargo damage such as uncontrolled ripening, aging, and wrong flavor. That's why every reefer is equipped with fresh air ventilation that removes gases from the container.
Humidity control equipment "opens and closes" the container automatically in order to release any excess water that might accumulate inside the box.
The relative humidity of the air inside a reefer container can be specifically important in the transport and storage of chilled goods.
Dry air may cause desiccation of fresh fruit and vegetables, which can affect the appearance and will certainly reduce the weight at the point of sale.
To make sure the humidity is exactly right, data loggers are being used that monitor supply air temperature, return air temperature, ambient temperature, and humidity level continuously due to remote modems.
Reefer Pre-Trip Inspections (PTI) explained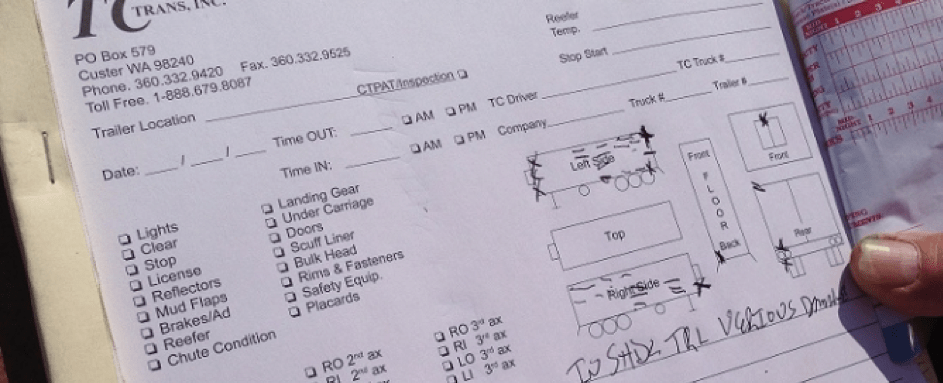 A Reefer Pre-Trip Inspection is actually an extensive check of both the container and the machinery prior to transportation.
It ensures that the reefer machinery is running properly at correct settings (for its goods) and that the container is clean and undamaged.
Specific sequences during PTA for reefer containers vary a little bit among shipping companies, but basically, they include the following checks:
Before power on:
General inspection (Ensure unit and components are free from physical damage and are not missing (Box, Contactors, Cable, Plug, Compressor, Loosen wire, etc.)
Check Cleanliness: No extra labels, Cargo Debris/Remnants, etc.
Check Refrigerant and Lubricant
Inspect Partlow: Ensure chart drive is rewound and the battery level is in range
Check electric insulation value (compressor, motors, heaters)
After power on:
Ensure phase correction contractors are in function (Measure and record voltage)
Check of serviceability of engine:
Ensure no abnormal noises components
Ensure fan and blower are in a proper direction
Initiate LPPP (CFII), FPT (Smart), LPP (MHI), AutoPTI (Microlink) or FPTI(MPC)
Detect proper working unit at reaching set-point
Calibrate sensors and Partlow element
Preset temperature setting to –18°C:
Initiate and check that the unit goes into manual defrost and complete cycle
Check cleanliness of drains
Record oil level directly after defrost
Upon temperature reach, to –18°C and unit is running in full cool
Measure compressor pressure:
Measure currents (Compressor, Cond. Fan motor, Evap. Motor, heater)
Detect proper working unit at reaching set-point –18°C check the Freon level
Set temp to 0°C and run – Switch off upon reaching 0°C temp
Upon unit reaching to 0°C, record and calibrate sensors and Partlow element
Reefer Containers market development
According to Drewry, the global reefer trade is continuing to expand. And in 2017, the industry grew by more than 5% to 124 million tonnes.
Containerized reefer traffic even outpaced the growth in overall seaborne reefer trade with 8% in 2017. Despite broader weakness in container logistics in 2018, reefer rates have held up in rose by 3%.
Want to buy reefer containers or lease? 
We know. It can be difficult to find the containers you need, at a price you're willing to pay – and at the right place. So, imagine if you could go onto a website where you'd find containers of all types, located all over the world. Scrolling through all the offers, you'd be able to see the prices of all the boxes. That way you could compare the prices and conditions and get the best possible price. And to make it even simpler, all the container owners would already be checked and vetted. So there's no need to have the anxiety swirling in your stomach making the next deal with a new partner.
Sounds easy and convenient, right?
That's what we thought at Container xChange. On our online platform, you can buy and lease containers worldwide. That includes reefer containers. More than 600 shipping companies already use the platform to find new partners and find containers at the best price possible.
To ensure that you feel comfortable dealing with other xChange members, xChange tracks your entire container fleet. This way, you're always up to date on there whereabouts and statuses of your shipments. Not only does that help you trust your new partners but also to keep your customers happy – and you capable of planning ahead.
Want to know what a completely transparent container logistics platform looks like? Click on the banner below and book a call with our team. They'll show you how xChange works and help you get the best reefer deals.
Related Posts
Summary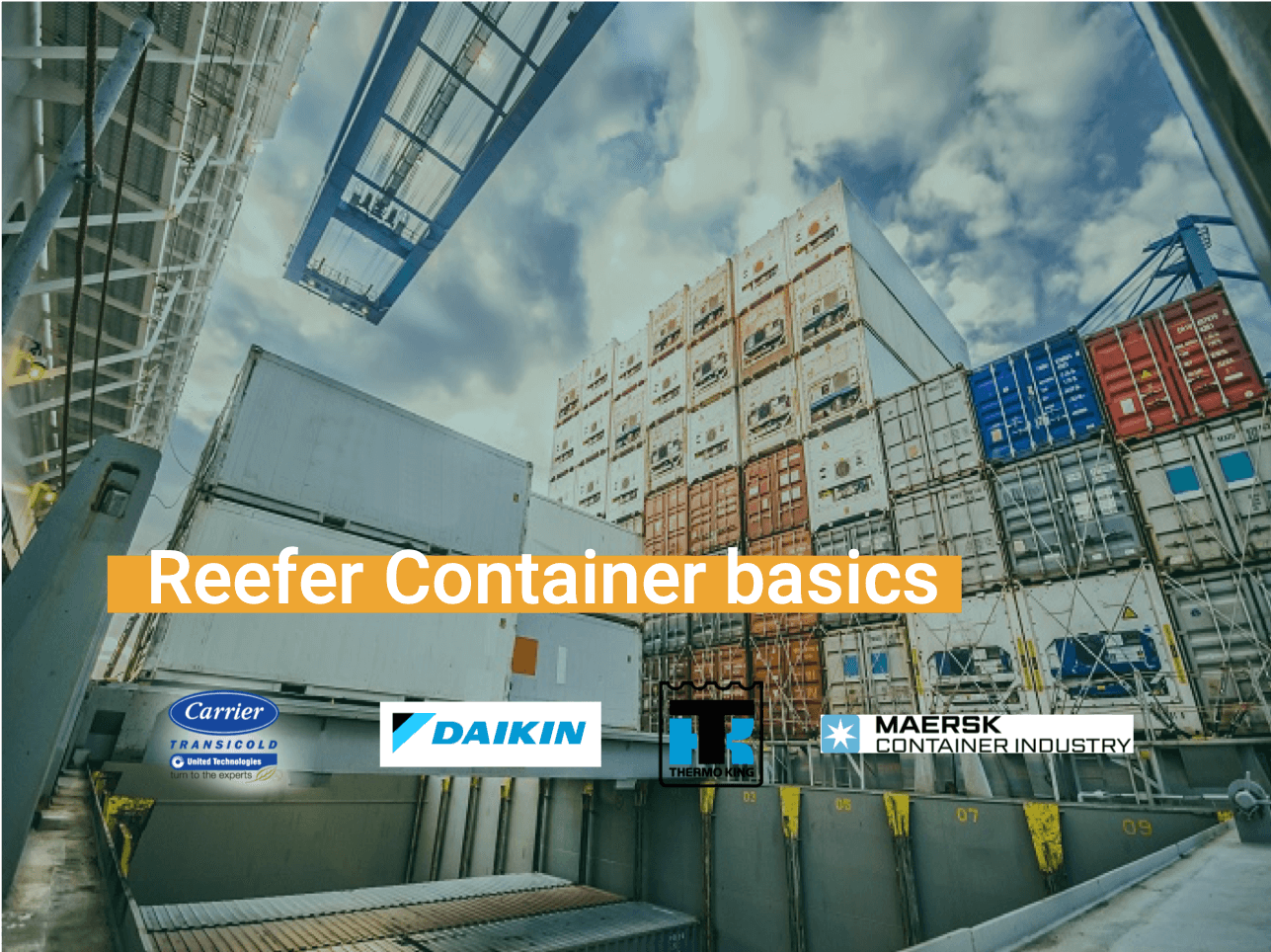 Article Name
Reefer Containers | Temperature and Atmosphere Control
Description
What's a reefer container and should it be your next big investment? Here's all about reefers, conditions, and where to get the best prices.
Author
Publisher Name
Publisher Logo