Success Story: O.V. Lahtinen
Why O.V. Lahtinen never follows up on per diem invoices
O.V. Lahtinen is a container trading and leasing company from Helsinki, Finland. Selling more than 3500 units per year and having their own fleet of 2000 units, of which majority is less than 2 years old. "We started as a pure trading company", said Osmo Lahtinen the CEO and founder of O.V. Lahtinen, "but since joining xChange we offer more and more containers for one-way leasing".
With a team of six and almost no overhead, flexibility and speed are O.V. Lahtinen's biggest strengths. "Even if our customers want to return their equipment in another location, we always find ways to reposition the equipment or sell it locally", Osmo added. With three offices in Helsinki, Shanghai and Klaipeda, O.V. Lahtinen serves NVOs, forwarders, construction, storage and many other industries with containers since 2007.
As one of the top rated companies on xChange with an average of 4.9 stars and 100+ transactions, we're more than proud to hear from Osmo about his background, best practices and why he prefers to use xChange even with his existing partners.
Find users who reposition our containers on time to where our customers are with only a few clicks because speed is very important in our industry

Having the safety that containers arrive on time and in good condition with a reliable and trustworthy container user vetted by xChange

Being able to resolve challenges with the xChange customer success team which is always there to support when things get complicated
Turning his small trucking business into a global trading company
Running a business with 10 Mio. USD in revenue was probably outside of Osmos' imagination when he started the business by himself in 2007. As a 20 year-old, Osmo did not want to go to university as he had too much drive to do business instead. It kicked off when his father offered him to join his family-owned, small trucking business. "If you don't want to educate yourself, better find a proper job", Osmos' father told him.
Until the financial crisis in 2009 hit them, Osmo worked with local construction companies and carried their cargo between locations. The crisis forced Osmo to come up with another solution. "I bought a few containers and wanted to rent them to my construction customers for storage", Osmo told us,"but I didn't even pick up the first units when one of our clients asked me if I know someone who sells storage containers and I told my customer that why not buy them from me".
"Why not" was the beginning of O.V. Lahtinen's success story and the start of a business with 2000 containers under lease plus 3500 containers for sale every year. "Until I hired my first employee, I already made 2 Mio. USD revenue basically just with my laptop", Osmo added proudly.
Using xChange with existing partners to avoid disputes
"Obviously, typing in locations where we're looking for buyers or one-ways leases is fun and saves us a lot of time", Osmo explained when we started talking about why they joined xChange,"but having a third-party that resolves disputes and automizes following up for outstanding invoices and per diems is why we remained so active on the platform".
"If there are damages or per diem charges because of returning equipment too late, it will be automatically charged from our partners which saves us time and money"
Osmo Lahtinen, O.V. Lahtinen
Especially with existing customers that Osmo knows for years, he likes to use xChange as the neutral third-party to save multiple hours per week. "If there are damages or per diem charges because of returning equipment too late, it will be automatically charged from our partners which saves us time and money", Osmo added. The clear rules and the fact that minor damage always happens is what keeps Osmo and O.V. Lahtinen on the platform, "we don't have time to always discuss damages of $50 with our partners, with xChange we make sure to receive our money on time and without dispute".
"Everything is settled on xChange as all parties have signed the BIMCO agreement", Osmo added. That's why his employees use xChange to sell equipment or find partners for one-way leases between Europe, China, the Nordics and the CIS states. "Payment handling is definitely the most important feature on xChange", Osmo concluded, "xChange helps us have more trust in partners because we don't have to chase our partners to pay outstanding per diem invoices!".
See how 400+ members (from small businesses to enterprise) are seeing value with xChange, 100% free and no credit card required.
Summary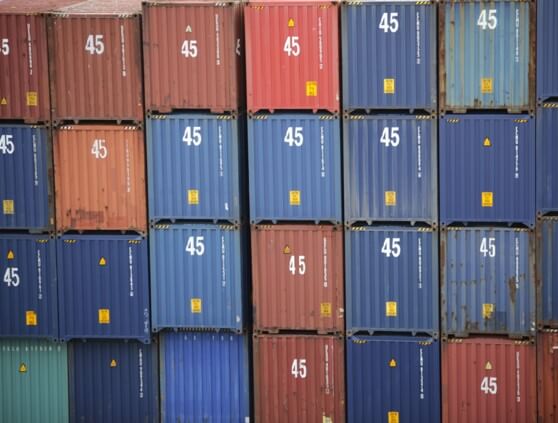 Article Name
How Oceanbox decreased their customer response time from weeks to minutes using xChange
Description
With xChange, the neutral online platform in container logistics, Amanda Mallia finally found a solution that makes moving containers around the globe easy for Oceanbox. Especially three things convinced her of xChange: the transparency, the safety xChange provides and the customer service team which is available 24/7 to resolve issues.
Author
Publisher Name
Publisher Logo