Success Story: Indus Container Lines
How Indus remains competitive despite COVID-19 obstacles through substituting their own fleet with one-way moves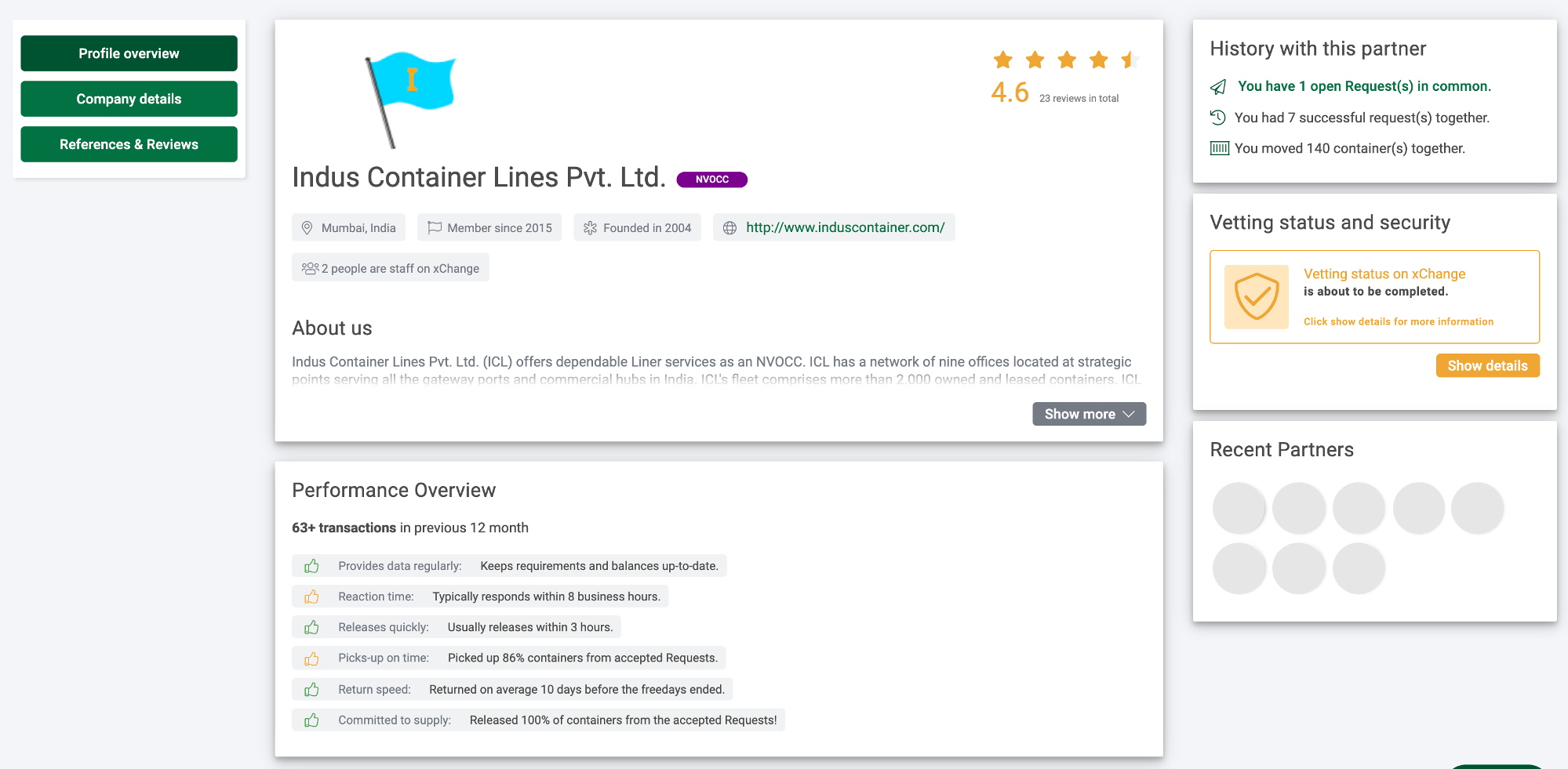 Sujan Parikh, the Managing Director of Indus Container Lines, has noticed a drop in volumes during the COVID-19 crisis and a partial shutdown that impacts both the topline and bottom-line of the business. To remain competitive, he substitutes some of their fleet with one-way moves to reduce costs.
With an average rating of 4.3 based on 60+ transactions in the previous 12 months, Indus Container Lines and their Managing Director, Sujan Parikh, use xChange for finding available equipment and leasing-out their units. The NVOCC, Indus Container Lines, was founded in 2004 as a part of Natvar Parikh, a family-owned shipping company with a 70-year legacy. Today, Indus Container Lines has 72 employees working from their headquarters in Mumbai, India and their commercial offices in New Delhi, India and Rotterdam, Netherlands.
Indus Container Lines mainly works with customs brokers, forwarders and a few BCOs on the Indian Subcontinent, Middle East, Intra-Asia and Europe. Most essential for their business is, "ensuring that we can provide high service levels to customers supported by focused backend processes," said Mr Parikh, to which he added that, "from a cost side, we need to ensure that our equipment is utilized at all times, at least as far as possible."
"Compared to larger shipping lines, being flexible, responding on time and being really on the ball is our advantage," Parikh proceeded, "We don't have that huge, hierarchical structure which allows us to have our ears to the ground at all times and offer better than industry average transit times! It's very important to find a niche in our industry and we have found ours!".
They get the release reference for 3rd party equipment within 5 minutes

With xChange, Sujan Parikh avoids costly empty containers moves

Indus Container Lines finds containers in more than 2500 locations
Empty container repositioning is the worst thing an NVOCC can do
Because equipment availability and repositioning units are crucial for their business, Parikh had to find a solution to avoid additional costs. "Empty repo is the worst thing an NVOCC can do, as we don't have our ships," he stated, and then continued with: "Our main cost is our container inventory fleet. So, the first and foremost was the overstock and equipment imbalances at various locations around the world which made us look for a solution."
He also emphasized that there were certain locations where they did not have enough of their fleet! The biggest challenge for Indus Container Lines was to look for equipment in those locations for a short-term one-way move, without having to incur additional costs to on-hire the containers. "If we don't have available containers, we can only drop sell rates to speed up the evacuation of equipment!" he added.
Speed is all that matters in Container Logistics. "We can't let our customers wait for days until we get back to them," Parikh said. "If it takes us too long to have equipment available, we lose the business … that's just how it is". That's why Indus Container Lines needed a solution that helps them identify partners and find available containers within minutes. A scalable solution that helps them gain transparency and speed up processes, because organizing one-way moves offline is tedious and takes up to weeks until, for instance, the involved parties agree on terms. This was the case in the past when Indus only had direct contact with leasing companies and equipment teams at a few shipping companies. Parikh recalled, "Back then we had to approach them directly and it took us a lot of time to get deals done."
Indus only leases out equipment to reliable partners
"We were one of the first customers of Container xChange!" he exclaimed. After they had received an email, Parikh and his container operations teams joined the neutral online platform in 2015. Now, 4 years later, Parikh still uses xChange to cut inventory costs, reposition equipment and find available containers.
"xChange introduced us to other NVOs and smaller regional operators,", Parikh recalled further, "and it was very easy to understand the platform on our first day". He went on to explain that,"When we lease out equipment for repositioning, reliability of the corresponding party on the other side is the most important part for us, because they take our most important assets.".
He also mentioned that he likes the ease of doing business on xChange, but the vetting process to make sure only trustworthy partners get access to the platform is the most important part for him. Because xChange does the payment handling and uses partner Reviews & Ratings in addition to their comprehensive vetting process, Parikh and his team can easily decide between different offers and partners on the platform.
Without xChange, "we would have to either drop sell rates to speed up the evacuation of equipment or empty repo which is the worst thing an NVOCC can do as we don't own any vessels," he concluded.
See how 400+ members (from small businesses to enterprise) are seeing value with xChange, 100% free and no credit card required.
Summary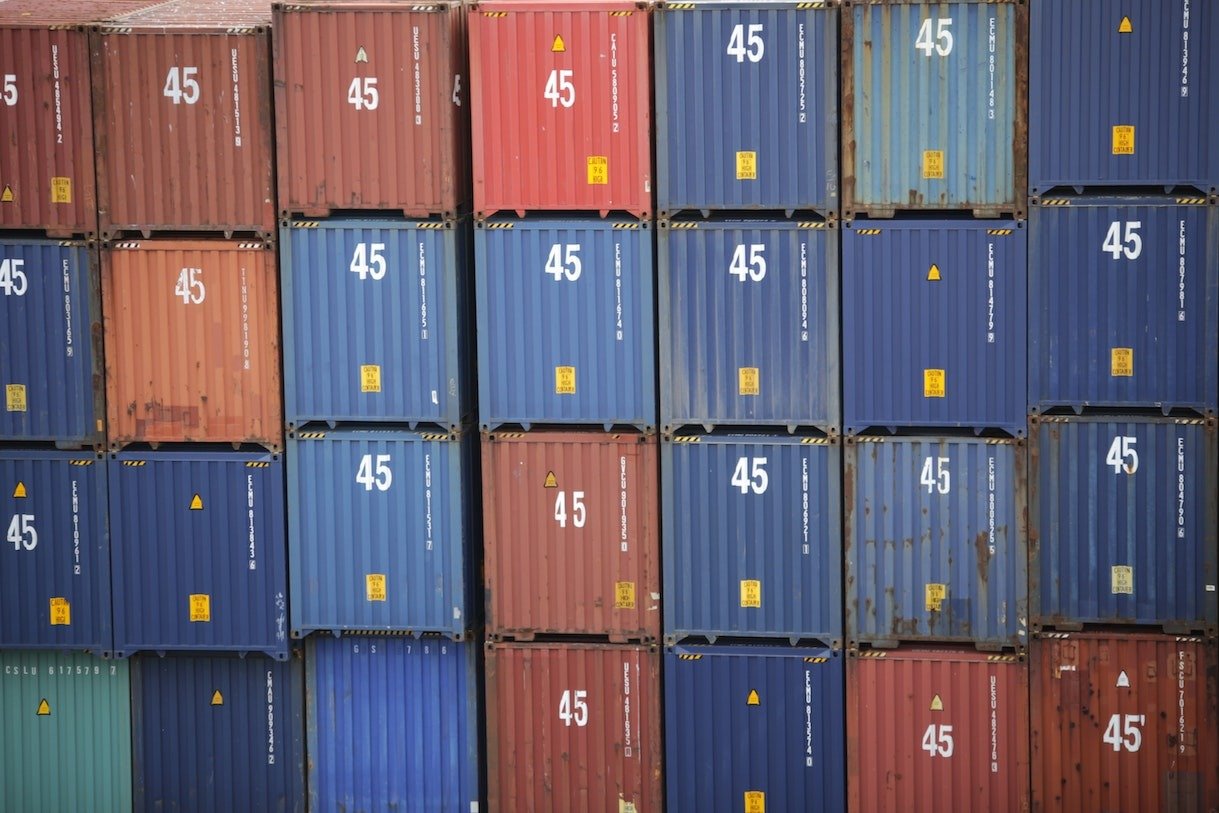 Article Name
How Indus remains competitive despite COVID-19 obstacles through substituting their own fleet with one-way moves
Description
Sujan Parikh, the Managing Director of Indus Container Lines, has noticed a drop in volumes during the COVID-19 crisis and a partial shutdown that impacts both the topline and bottom-line of the business. To remain competitive, he substitutes some of their fleet with one-way moves to reduce costs
Author
Publisher Name
Publisher Logo