When containers move around the world many things can go wrong. That's why a container tracking system is important. Let's have a look at the pros and cons of current systems and the future of container tracking.
There are many uncertainties throughout the container logistics chain and the shipping process.
A vessel makes a port call and unloads your container by mistake. The vessel can also make a port call and by mistake doesn't unload your container. Or the container might not be loaded onto the vessel in the first place.
Upsides of container tracking system
With all these potential pitfalls and many more, a container tracking system becomes important. Let us imagine that you have a container on its way to Hong Kong, China. The vessel makes a port call in Santos, Brazil and somehow your container is unloaded at that port – not Hong Kong.
This will change your ETA at the intended destination. Something, you can't work around or notify your customer about if you don't know that it has happened. This is where container tracking systems come in.
That you know the containers will be late, will, of course, not magically make them appear at your end destination on time. But it does, however, give you a chance to:
Every extra hour a truck is waiting for your container costs you extra money. If you know that the container is late, you can update your business partners with a new ETA and reduce the charges of demurrage and detention – a charge you need to worry about if the container you use is a COC container.
If you know the containers will be late, you have the chance to provide transparency to your customers. Contacting them and letting your customers know the whereabouts of the containers, gives them a chance to better understand the situation and adjust in their end. All of which, will give you better relations with your partners and greater satisfaction.
We all know, that in container shipping time is money. So, the sooner you know about changes, the sooner you can react. This way container tracking can limit your delays and help you make changes in time to quicken operations.
How containers are tracked
You will mainly find two ways that containers are being tracked. One way is through location tracking – making the containers smart with technology. The other way is the more classic approach: through communication.
There are many different partners and touchpoints when a container is moving from position A to position B. When containers are tracked through communication, the logistics manager normally verifies each checkpoint to make sure the container is where it's supposed to be.
Instead of using a container tracking system, you also have the possibility to settle for the updates you can get through the carrier's website. When you search for information on the position of your containers there, you often have to insert the container number, Bill of Lading, or booking number in a search field. Then the carrier's information should pop up on your screen.
Searching over and over
As you've probably experienced when searching for data on the carrier's website – often there isn't any.
And when you have a container fleet on, let's say 100 containers, typing in every container number for every container is more than just a little time-consuming. When we then add to the mix, that you don't have anywhere to store that data, you have to repeat this process every time you want an update on your containers.
This process isn't just cumbersome. It's also frustrating. Because you won't always find information on the carrier's website. And then you're back to square one – minus the time and effort you have put into it.
Container tracking system and the future
But tracking your containers doesn't have to be this frustrating or time consuming for you. At xChange, our vision is to challenge the status quo. That's why we developed My Fleet.
With xChange's premium container tracking system, My Fleet, you type in the container number once. The number is then stored, and you will automatically receive information and updates on your fleet. You can with My Fleet track all the containers you're using – both containers you're using on the xChange platform and outside of the platform.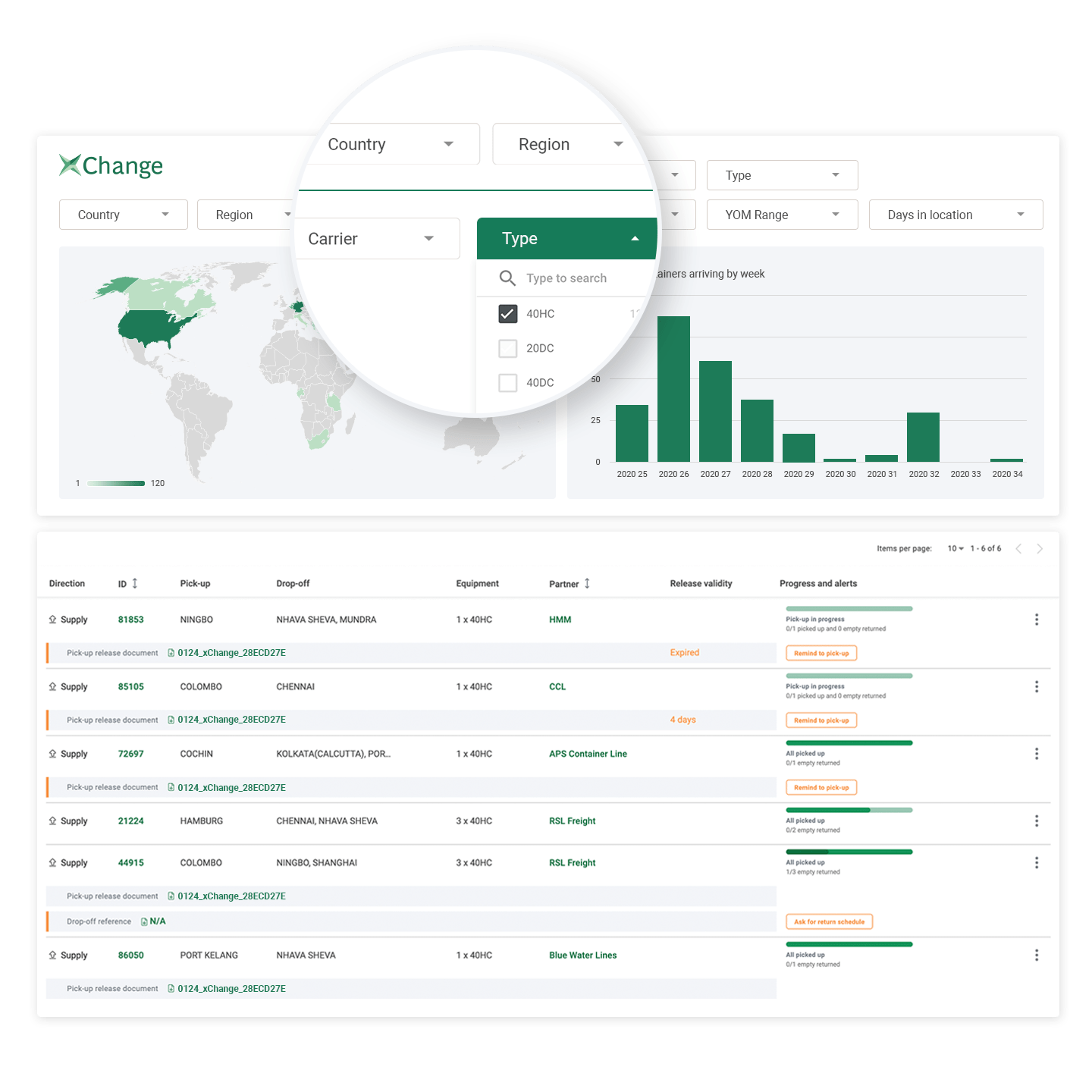 With My Fleet, you'll get all the information on containers at the same place. Pick-up and drop-off references will be in one place. Together with an overview of all the containers you use or supply. At xChange, you can track containers across carriers. In effect, having your entire fleet tracked all at the same time.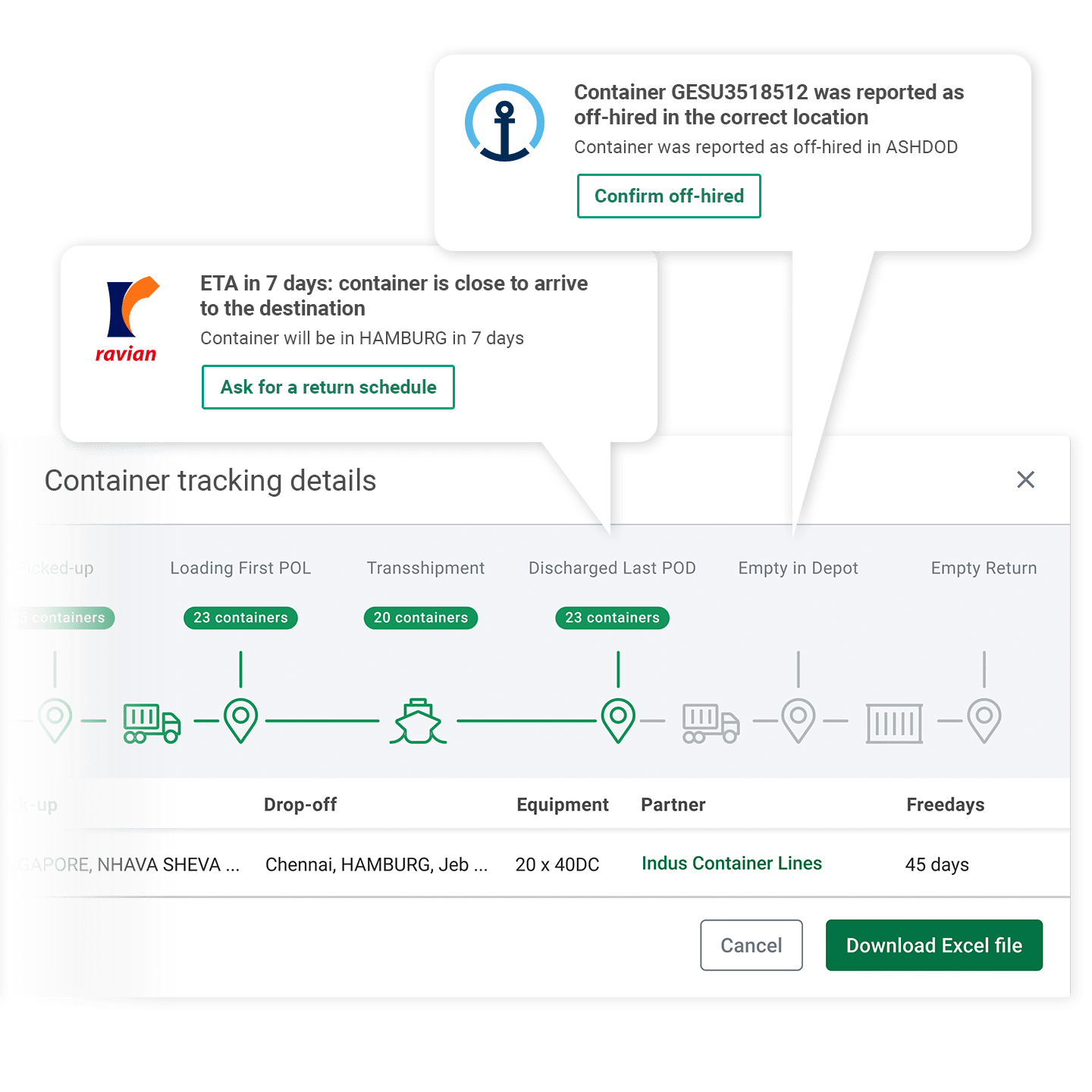 You'll also get tracking alerts when for instance a container is close to arriving at its destination or something looks strange.
Are you interested in figuring out how My Fleet can help your business? If yes, click on the banner below and schedule a demo. Then we'll show you all the features we have to offer at xChange.
Summary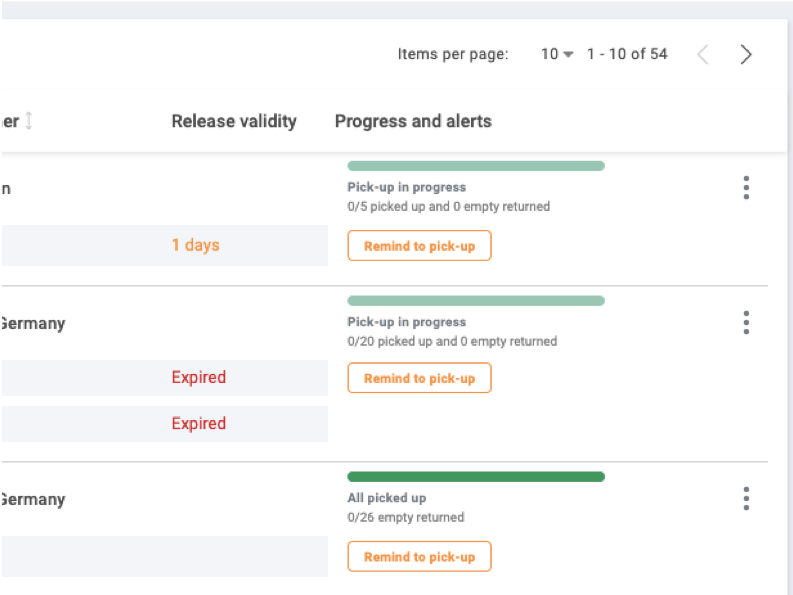 Article Name
Container Tracking System | The Holes, the Upsides, and the Future
Description
When containers move around the world many things can go wrong. That's why a container tracking system is important. Let's have a look at the pros and cons of current systems and the future of container tracking.
Author
Publisher Name
Publisher Logo