Container chassis come in several types depending on the shipping requirements, designed to accommodate a range of weight load, container sizes and types, and even specialized containers. This one equipment links and carries the weight of several industries together. It is the support system of the entire supply chain network. Read on to know everything about this super-equipment…
Container chassis is a specially designed trailer or wheeled carrier to transport containers from trucks between terminals, warehouses, and ports. Design-wise, this equipment is a steel frame with tires and axle systems, suspension, brakes, and lighting mechanisms. New-aged chassis also come with other features like ABS, weight sensors, LED lights, GPS tracking systems, etc. Chassis are key links for container movement and transportation.
Standard chassis are designed to transport standard ISO containers (20ft and 40ft) with two axles. Generally, a tri-axle chassis is needed to carry 20ft containers above the weight of 36,000 lbs or 40ft containers above 44,000 lbs.
Why You Need a Container Chassis?
1. Smooth & Secure Shipping
Containers are securely attached to the chassis, due to which it prevents unnecessary container movements, thus, ensuring safer transportation.
2. Durability and Easy Transportation
Even though container chassis are constructed from lighter materials, it is durable enough to load and transport heavy freights with ease.
3. Suits Different Shipping Requirements
Container chassis come in different types depending on the specific needs. Thus, companies can choose from a wide range of options based on their shipping needs and preferences.
4. Quick, Cost-Effective and Offers Timely Delivery
Container Chassis are built from solid structural materials, capable of loading several containers in one go – making the process quick. Due to timely delivery, extra charges can be prevented, thus making the whole process cost-effective.
5. Uplifts Customer Satisfaction
Since the containers are shipped quickly and safely, it improves reliability and amping up the overall customer experience.
Different Types of Container Chassis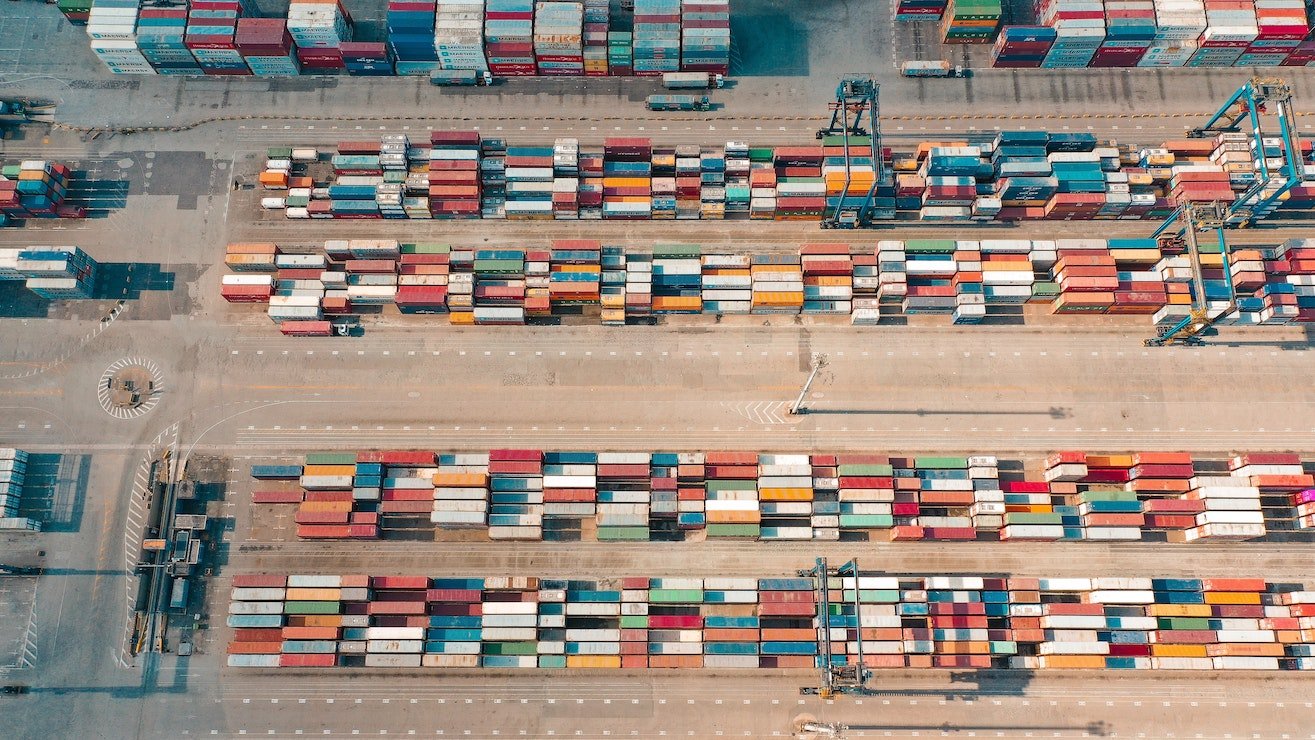 Depending on the container size and shipping requirements, several types of container chassis are available in the market.
Container Chassis types by length —
1. 20ft Container Chassis
2. 40ft-45ft Container Chassis
3. 48ft-53ft Domestic Container Chassis
Container Chassis types by number of axles —
1. Two-axle Chassis (Common)
2. Three-axle Chassis (Common)
3. Four-axle Chassis
4. Five-axle Chassis
Container Chassis types by characteristics/design —
1. Gooseneck Chassis
2. Extendable Chassis
3. Combo Chassis
4. Canadian Chassis
5. Heavy-duty Chassis
6. Lightweight Chassis
7. Rear B-Train Chassis
8. Straight Frame Chassis
9. Flatbed Container Trailer
How To Choose The Right Container Chassis?
Depending on your requirements, businesses can choose the best container chassis for their daily operations. You can consider the following factors:
● Usage & Requirements (Industry-specific)
If you only need to transport containers, chassis modeled specifically for containers are the best. But, if you need to move other types of cargo as well, going for a flatbed container trailer is the best – as it serves a dual purpose. If you need to load/unload cargo at specific places, a chassis trailer with a tilt feature is a great choice.
● Number of Axles / Weight Threshold
Depending on the cargo or container weight, you can choose the number of axles in the chassis. More the number of axles, more the load capacity. For daily usage, 2 or 3 axle chassis are common.
● Costs Incurred
Specialized chassis have higher costs than regular ones. Consider your container specifications and requirements before going for a specialized chassis or chassis trailer.
Container Chassis: Buying or Renting?
Chassis can either be rented or purchased based on your requirements. This also adds to your final costs of shipment.
If you want to buy a container chassis, costs start from USD 5,000 and can go up to USD 30,000 – varying according to your specifications. However, if you need to rent a chassis, you need to incur an additional charge: Chassis Usage Charge.
Chassis Usage Charge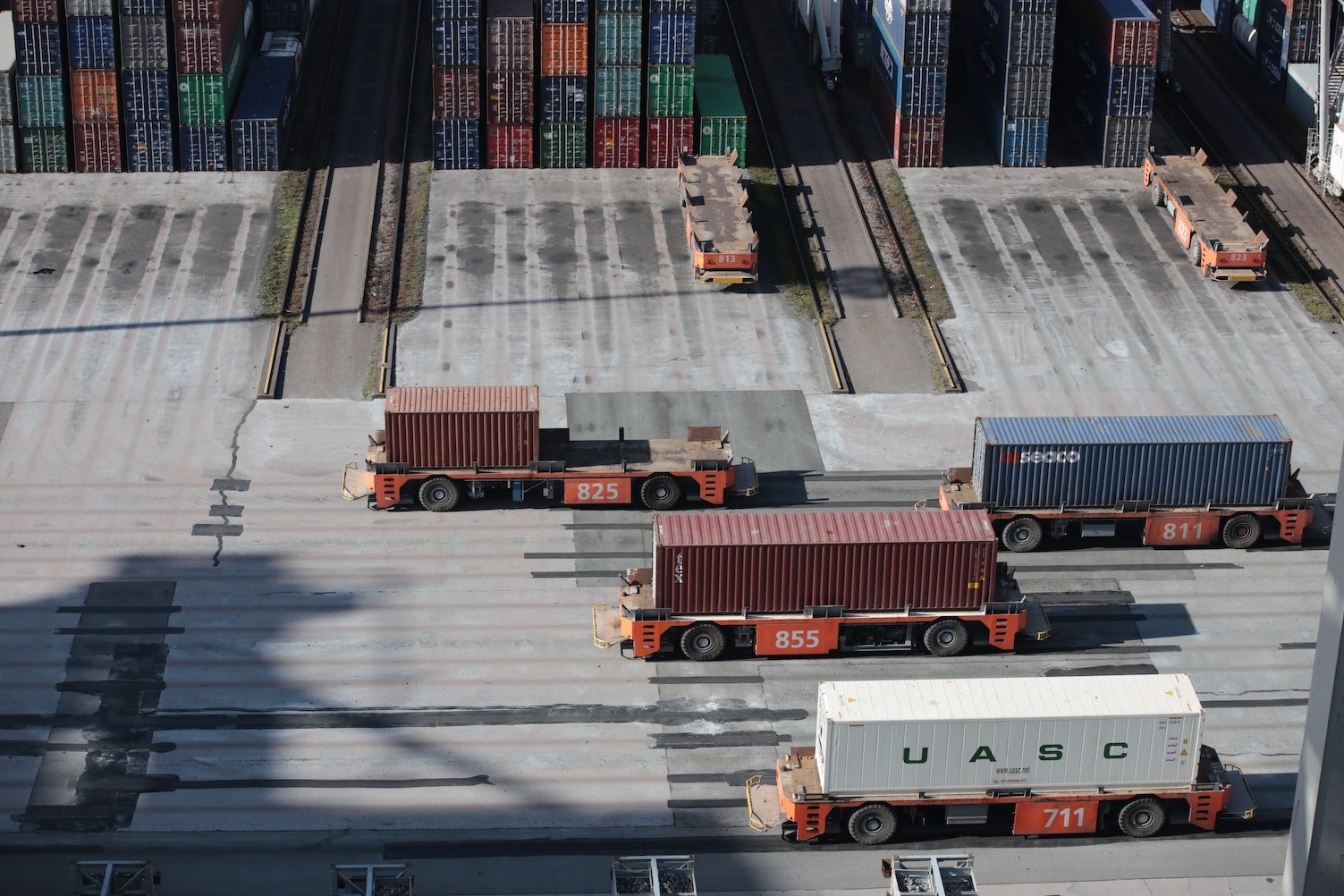 It is one of the several additional charges incurred while moving your cargo. Until 2009, the carriers used to own and provide chassis along with the containers. However, after MAERSK exited the chassis business, other companies followed the league. This forced the trucking companies to purchase or rent their own chassis. And in came an additional charge.
The Chassis Usage Fee is one of the several additional fees in the total freight charges. Renting a container chassis can typically range from $15-30 per day. But it is not exclusive. Chassis charges are linked to many other fees like congestion surcharge, terminal handling charges, consolidation fees, etc. But the main charge that is dependent on the chassis is demurrage and detention fees.
At most ports, it is difficult to get chassis because they are congested. That leads to higher wait time and in turn, higher demurrage and detention charges, thus driving up the total overhead costs.
Market Prediction
The recent COVID-19 pandemic has hit the trade market and shipping industry on a global level badly. The overall market performance did drop, but chassis poolers (different companies using the same chassis by dividing charges) continued to pay their share of the rent – so they had the equipment available when the market opened.
Recoveries are being seen — with a diversification of supply chains, which were earlier just dependent upon China.
For the future, steep growth is expected in the e-commerce industry across the world. Consequently, this would drive up the growth rate in the logistics and supply chain industry, thus, amping up shipments too. Chassis, being a prerequisite to transport containers, would see significant growth as well.
"Increased volume [of the intermodal] will require additional chassis capacity… As intermodal capacity increases, chassis provision will play a key role in ensuring supply chain fluidity." – Mike Wilson, CEO (Consolidated Chassis Management) (Source)
With increased trade, chassis pooling is expected to rise as well – because the current number of chassis might not be sufficient to handle the boom in trade. The market can also see a rise in the purchase of chassis (as opposed to renting chassis).
Where To Get a Container Chassis?
Usually, freight forwarders providing containers also provide the container chassis and related services at reasonable charges. You can talk with your container provider about the chassis as well and negotiate the fee as well.
And as always, Container xChange has got your back. You can just type in your location, choose a suitable container, and get work done quickly. Avoid incurring any extra costs by xChange. Click on the banner below for inquiries 🙂