Interested in the CONEX box? Learn all there is to know about the box that revolutionized the shipping industry.
The CONEX box was one of the most groundbreaking inventions in history. The box revolutionized the shipping and logistics industry ever since. The boxes formed the basis of what we call Intermodal or ISO containers today.
Before the advent of reliable shipping containers, the pricing for export and import across borders and retailing countries (especially overseas) was high. Then, came CONEX boxes. These shipping boxes cut down major costs and provided a reliable and convenient method for transporting all kinds of consumer goods.
Here's everything you need to know about these versatile boxes.
History of CONEX Containers
During the wars, the U.S. military was on the lookout for convenient and faster methods to transport supplies to its soldiers. The available option, transportation by cargo, was inefficient. It required additional time for loading and unloading the breakbulk for transportation by road. Also, the transported goods were prone to damage during transit.
The troops required a box that was compatible with the road trailers and provided safe transportation options while being cost-efficient. During that time, in the 1940s, the use of aluminum and steel containers for transportation was getting popular.
In World War II (1939-1945), the U.S. Army began experimenting with containers to ship supplies. In 1948, they came up with "The Transporter" – a prototype of a CONEX box. The transporter was a sturdy corrugated steel container that could carry about 9000 pounds (4.08 t) of goods. It was 8ft 6" (2.59 m) [length] x 6ft 3" (1.91 m) [width] x 6ft 10" (2.08 m) [height].
Due to its great success in Korea, in late 1952, the Transporter developed into a proper Container Express (CONEX) box system. Later, they also added a half-sized unit for smaller quantities of goods.
Features of the CONEX box
CONEX boxes were versatile, safe, and could be stacked under transport. That made it a perfect transportation container.
The boxes gained their strength with the corrugated steel structure. Each container had skids at the bottom, so they didn't topple or slip while stacked. Another unique feature of the CONEX was its interlocking mechanism. It was used to connect adjacent units from below and was released when required. The container also had lifting rings on each of its four corners. That way, it was easy for cranes to carry them.
By 1967, the U.S. troops had more than 100,000 CONEX boxes to support them during the Vietnam War. This was the world's first global application of present-day intermodal containers. Presently, the term CONEX is still used for standard shipping containers.
Why is it called CONEX box?
When it was first invented, these boxes were called "transporters" due to obvious reasons. Because these boxes were fast and time-saving, later they were called the "Container Express". This was, then, shortened to a more popular term: "CONEX".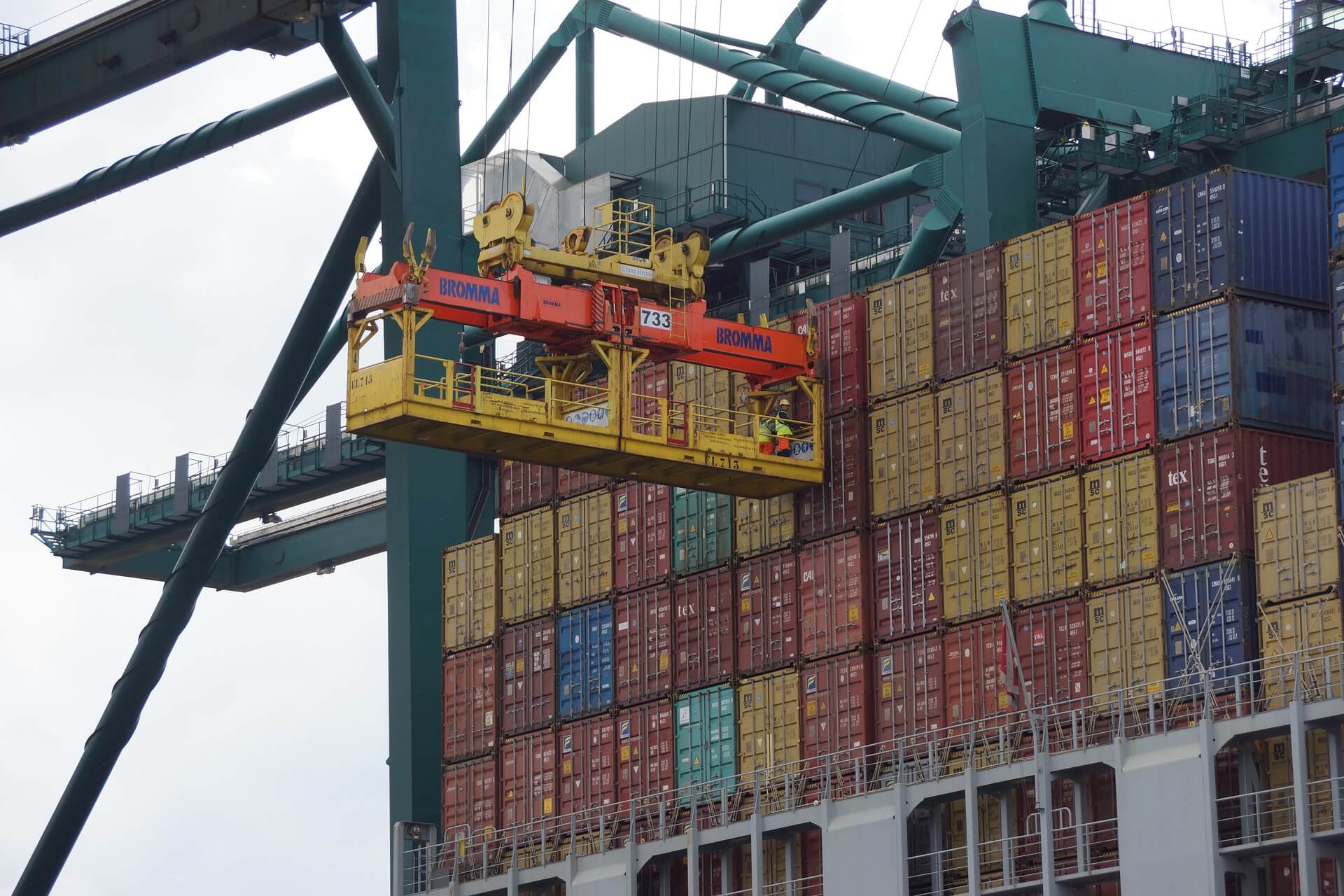 Is CONEX box the same as ISO-standard shipping container?
Yes. CONEX boxes were later developed and were then called shipping containers. So, the terms, ISO Container, Intermodal Container, Standard Shipping Container, or CONEX Container — essentially mean the same.
They are usually found as 20ft or 40ft standard ISO containers used for a variety of purposes. Learn more about them here.
_________________________
Are you looking for containers? On Container xChange you can find containers in more than 2500+ locations around the world. All you have to do is type in your pick-up and drop-off locations. Then you'll get a list of available containers where you need them.
Click on the banner below and see the platform in action.
____________________________________________________
Uses of the CONEX box
Though these containers were invented to ship war supplies and goods, CONEX boxes are used for a variety of different purposes.
In the present day, CONEX boxes are used for:
Transporting goods and products across oceans

Warehouse storage of perishables and other goods

Equipment and tool storage within homes and other places

Storage option for various workplaces

As house renovation and shifting containers

Agricultural equipment storage

Storage of bulk documents in offices
Lately, they're also being transformed into homes and office spaces.
Dimensions of the CONEX box
During the war time, CONEX boxes or transporters were: 8ft 6″ (2.59 m) [length] x 6ft 3″ (1.91 m) [width] x 6ft 10″ (2.08 m) [height]. Later, smaller half units were also made with dimensions: 6ft 3″ (1.91 m) [length] x 4ft 3″ (1.3 m) [width] x 6ft 10″ (2.08 m) [height]. The half sizes were of the same height as the regular CONEX.
In contemporary times, the CONEX transformed into a fully-functional standard shipping container based on standards set by International Organization for Standardization (ISO).
Standardization allowed these containers to be used easily across rail, road, or sea. ISO containers are 20ft or 40ft in length with varying breadth and height. The most common dimensions available in the market are:
1 TEU: 20ft x 8ft x 8ft 6"

2 TEU: 40ft x 8ft x 8ft 6"

High Cube: 20ft x 8ft x 9ft 6"
(TEU, or Twenty-foot Equivalent Unit, is the standard unit of measurement indicating the capacity of a container. It is based on a volume of 20 foot long containers.)
How much do CONEX boxes cost?
CONEX boxes are popularly used because of their:
Utility

Efficiency

Safety

Durability

Compatibility

Affordability
An ISO container, Intermodal container, or CONEX box can easily last for more than 10-12 years on average. If maintained well, some containers are known to last for 25 years as well. Because of their durability, CONEX boxes or Intermodal containers are cost-efficient.
Usually, a CONEX or ISO Container is priced between USD 2000 – USD 5000. Depending on what you need containers for, leasing the boxes can be a better option.
Call it a CONEX box, ISO container, intermodal container, or shipping container, there are plenty of different container types available on xChange. With more than 600 shipping companies on the platform, you can find containers in more than 2500 places worldwide.
Click on the banner below, and our expert team will show you how the xChange platform works – and how it can help you find what you're looking for.
Summary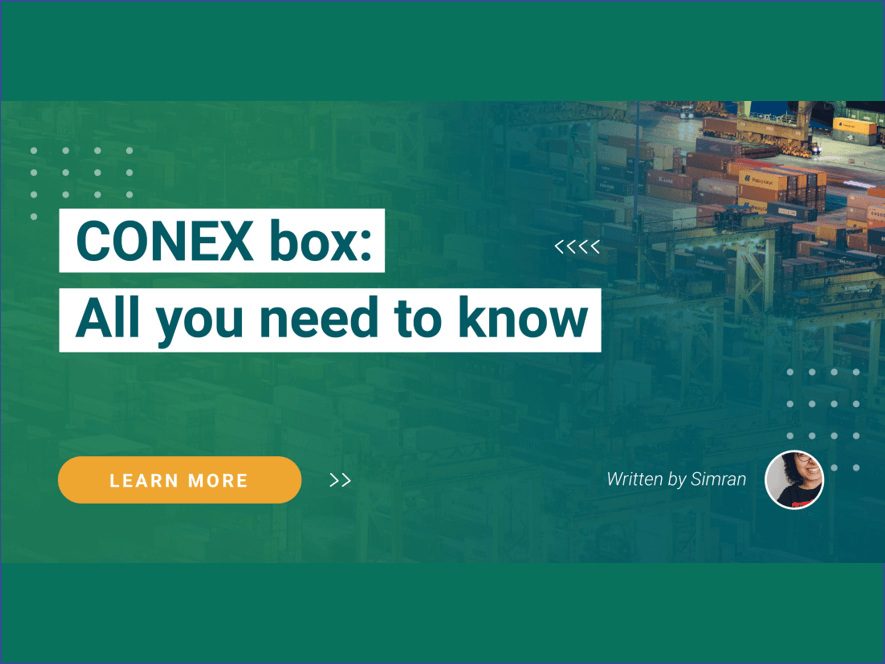 Article Name
CONEX box: All you need to know
Description
Interested in the CONEX box? Learn all there is to know about the box that revolutionized the shipping industry.
Author
Publisher Name
Publisher Logo